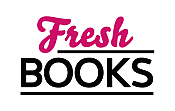 Jump into Autumn with these great books out in October!
"Let no one dare rain on Phryne Fisher's parade!"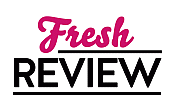 Reviewed by Monique Daoust
Posted November 12, 2017

St. Kilda is holding its first Flower Festival, and it's unthinkable that the QUEEN OF THE FLOWERS could be anyone but the Honorable Miss Phryne Fisher. Phryne's four Flower Maidens have been chosen, but when one goes missing, socialite detective that she is Phryne must find her, and to do so she enlists her trusted friends and cohorts. It appears to be a daunting task, especially when the girl's family circumstances surface. It gets even more complicated when, Ruth one of Phryne's two adopted daughters, who had been talking about finding her father, goes missing as well. If Miss Fisher knew the meaning of frantic, she would be.
I had heard of this series, and being set in Australia in the 1920s proved irresistible. While not as intrepid as Phryne, I feared that QUEEN OF THE FLOWERS, being book number 14 (!) was a silly endeavor, I did not feel lost for a moment, except maybe when it comes to Phryne's lover, Lin Chung, and it definitely will not be a chore to have to read the previous installments. Phryne is a unique individual: a very modern woman, wealthy, stylish, and independent; slightly eccentric, not very proper and very well-mannered. She directs her minion with kindness, and she can be a seductress when the situation warrants it. Kerry Greenwood creates such vivid images, I could picture Phryne floating down the staircase in her red dresses or riding an elephant with the same grace and ease.
QUEEN OF THE FLOWERS is light on the mystery and heavy on the marvellous period details, which delighted me to no end. I also loved how the inclusion of letters led directly to the resolution of one of the mysteries; it was very clever, and one must pay attention. The dialogues are a feast for the mind, and at times of such elegance, they are nearly swoon-inducing. While the author seldom mentions the weather, I was left with a feeling of warmth, and coziness; Ms. Greenwood's writing is so luscious, I felt embraced by the beautiful writing. While Phryne is a character of nearly mythic proportions, the secondary characters are no slouches either; I loved Detective Inspector Robinson, he is such a dear!
It's no wonder that Miss Fisher's Murder Mysteries is a TV series, the book has such a cinematic feel, that even while reading, it's a visual experience. QUEEN OF THE FLOWERS is a delightful read and I'm looking forward to new adventures from Miss Fisher!
SUMMARY
In 1928, the tony Melbourne suburb of St. Kilda is inaugurating its Flower Festival. The streets are hung with fairy lights, and tea dances, yacht races, tango competitions, lantern shows, and picnics on the beach are all on the schedule of events. Who but the inestimable Phryne Fisher could reign over it all, as Queen of the Flowers?
Unfortunately, where Phryne is involved it seems trouble is never far behind. When one of her flower maidens vanishes, followed by Phryne's adopted daughter, Ruth, the game is once more afoot. Elephants, old lovers, prostitutes and ne'er do wells be warned: Miss Fisher may be Queen of the Flowers, but she also packs a pearl-handled .38.
---
What do you think about this review?
Comments
No comments posted.

Registered users may leave comments.
Log in or register now!