"A sexy sci-fi with lots of heat!"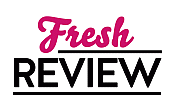 Reviewed by Patti Loveday
Posted November 12, 2017

Romance Science Fiction | Romance Suspense
PERFECT GRAVITY is the second book in The Tether book series and the first book that I have read in this series. I feel PERFECT GRAVITY can be read as a stand-alone as I read the second book without reading the first book and was not lost. I knew what was going on with the story. I really enjoyed the setting and the details describing what the characters are experiencing. I could close my eyes and see exactly what Jackson's writing describes even down to the smallest detail. I feel it really added to the overall story and plot line. The characters are well thought out and have very detailed backstories that you get glimpses of throughout the book, by giving you bits and pieces of the past it helps to tell the overall story better.
Jackson is an extraordinary writer! She has an incredible way of storytelling that will have you hooked from the first sentence on the first page. PERFECT GRAVITY is the first book that I have read from Vivien Jackson and I am hooked. I cannot wait to read more from this author and the next book in this series. I do recommend this book. I am now going to read the first book (WANTED AND WIRED) in this series.
SUMMARY
Second in a snarky, sexy sci-fi romance series with the perfect balance of humor, heart, and heat. When someone tries to kill powerful continental senator Angela Neko, Texan outlaw and old flame Kellen Hockley is the only man who can keep her safe...and help her save the world.
Kellen Hockley usually keeps quiet about his past, but once upon a time he loved a girl named Angela. He hasn't seen her in a decade, but now he has to break the news to her that his team of rogue treasure hunters accidentally killed her husband. He's had better days...
It's not the news that's delivered to Angela Neko that breaks her apart—it's the rumbly, Texas drawl delivering it. She can't believe she's hearing Kellen's voice again. But there's no time for distractions. When Angela's own life is threatened, yielding up all of her lies and secrets, she and Kellen must figure out how to reverse the geopolitical firestorm she lit to save the world, to save Kellen's cat...and just maybe to save each other.
---
What do you think about this review?
Comments
No comments posted.

Registered users may leave comments.
Log in or register now!