"A DARING ARRANGEMENT is a glorious and sensual Gilded Age romance to die for!"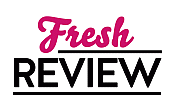 Reviewed by Miranda Owen
Posted November 9, 2017

A DARING ARRANGEMENT is book one in Joanna Shupe's Four Hundred series. This is the first book I've ever read by Joanna Shupe, but this story is enthralling and has me eager to read more of her stories. I was initially attracted to this book because I love "fake fiancé" stories, and the description sounded very Lisa Kleypas-y. This book is amazing! To get his daughter away from an inappropriate suitor and a scandal, the Earl of Stratton ships his daughter to New York City to stay with her aunt and uncle. Lady Honora Parker may have lost a major battle with her father, but she is determined to win the war. Rather than mope, Nora hatches a scheme to get a fake suitor so wildly unsuitable that her father will send her home to her beloved starving artist. As clever as Nora may be, she cannot anticipate that the man she chooses to be her fake fiancé will be the real deal and practically perfect for her in every way.
What starts out as a mutually beneficial bargain, becomes more complicated and problematic for both parties as their attraction grows along with their deeper feelings for each other. Julius Hatcher appears to be the exact man Nora is looking for to attract negative publicity and drive her father crazy -- wealthy, wild, and womanizing. Nora soon discovers that Julius is not quite the bad boy he is purported to be. Although he is no paragon of virtue, Julius is intelligent, a loyal friend, no despoiler of innocents, a caring son and brother even when the affection is not returned, and a lot of fun. As Nora slowly falls in love with Julius, he becomes equally as smitten. Nora's mind and spirit are just as intoxicating for Julius as her beauty, and he has no problem telling her what he thinks of her -- in total swoon-worthy fashion. Nora and Julius eventually find themselves working at cross purposes -- her wanting to cause a spectacle, while he wants to avoid one. I love the many ways in which Nora unintentionally befuddles Julius as he tries to give Nora what she wants while not giving her what she wants at the same time. Joanna Shupe does a superb job of building the sexual tension along with the emotional connection between the main characters while telling an entertaining story.
A DARING ARRANGEMENT is a glorious and sensual Gilded Age romance to die for. Secret rendezvous, dance halls, turret trysts, and a dash of mystery -- yay! The shadowy villains and mysteries Joanna Shupe includes in this story add depth without obscuring the romance. The supporting characters like Nora's newfound friends are great, and I hope some of them get books of their own in the future like Julius' BFF Frank Tripp. I can't wait to read the next book in this Four Hundred series!
SUMMARY
Set in New York City's Gilded Age, Joanna Shupe's Avon debut introduces an English beauty with a wicked scheme to win the man she loves--and the American scoundrel who ruins her best laid plans...
Lady Honora Parker must get engaged as soon as possible, and only a particular type of man will do. Nora seeks a mate so abhorrent, so completely unacceptable, that her father will reject the match--leaving her free to marry the artist she loves. Who then is the most appalling man in Manhattan? The wealthy, devilishly handsome financier, Julius Hatcher, of course....
Julius is intrigued by Nora's ruse and decides to play along. But to Nora's horror, Julius transforms himself into the perfect fiancé, charming the very people she hoped he would offend. It seems Julius has a secret plan all his own--one that will solve a dark mystery from his past, and perhaps turn him into the kind of man Nora could truly love.
---
What do you think about this review?
Comments
No comments posted.

Registered users may leave comments.
Log in or register now!