"Sweet and contemplative Regency romance"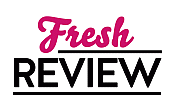 Reviewed by Make Kay
Posted November 8, 2017

SOMEONE TO WED is book 3 in the Westcott series by long-term favorite Regency romance author Mary Balogh. I think I'm still somehow stuck in her last series, the Survivors Club, because every time I read a Westcott book, I'm still surprised that it is not about soldiers from the Napoleonic Wars! Balogh always does a wonderful job at skillfully evoking the Regency era, with all its familial obligations, rules of propriety, and proper courting often flouted by eager lovers.
Wren Heyden is a reclusive heiress who has never been out in society due to a large port wine stain that covers one half of her face. After the death of her aunt and uncle who raised her, she decides that she wants to have her own family. She sets out to purchase herself a husband who could benefit from her vast fortune and turns her eye upon her new neighbor, Alexander Westcott, the new Earl of Riverdale. Originally taken aback by the very prosaic Wren, Alexander at first demurs, but finds himself still thinking about his clearly lonely young neighbor. He talks her into a courtship in earnest.
There is a lot of contemplation in this book. Given the fact that Wren has been secluded from society and lived in her head for the vast majority of her life, she is necessarily introspective. Alexander seems fairly contemplative as well, and much of the story revolves around emotions, personal growth, and support of others. Not a grandiose erotic adventure, SOMEONE TO WED feels more like a comfortable pair of slippers that feel oh-so-good when you snuggle into them in front of a fire on a wet and chilly day.
I found myself very annoyed at Alexander for his comment about Wren's facial disfigurement in the epilogue, which seems to emphasize that he actually is always cognizant of it, when he's trying to convince her that he really doesn't see her port wine stain anymore, but just her own dear face. Outside of this jarring moment, coming at this as an abled person, SOMEONE TO WED appears to treat deformities in a matter of fact manner, without the hero or his family stereotyping the heroine but instead supporting her in a kind way to do as she feels comfortable.
SOMEONE TO WED is a gentle romantic tale by Balogh. Fans of prior Balogh books as well as readers of Grace Burrowes will enjoy this sweet and compassionate Regency romance.
SUMMARY
A very practical marriage makes Alexander Westcott question his heart in the latest Regency romance from the New York Times bestselling author of Someone to Hold.
When Alexander Westcott becomes the new Earl of Riverdale, he inherits a title he never wanted and a failing country estate he can't afford. But he fully intends to do everything in his power to undo years of neglect and give the people who depend on him a better life. . . .
A recluse for more than twenty years, Wren Heyden wants one thing out of life: marriage. With her vast fortune, she sets her sights on buying a husband. But when she makes the desperate—and oh-so-dashing—earl a startlingly unexpected proposal, Alex will only agree to a proper courtship, hoping for at least friendship and respect to develop between them. He is totally unprepared for the desire that overwhelms him when Wren finally lifts the veils that hide the secrets of her past. . . .
---
What do you think about this review?
Comments
No comments posted.

Registered users may leave comments.
Log in or register now!