"Hard to tell who's the outlaw in this finale."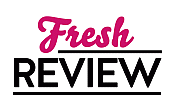 Reviewed by Sandra Wurman
Posted November 6, 2017

Part of the Legend series TO MARRY A TEXAS OUTLAW is Linda Broday's third and final installment. Each one has added an important and relevant part of the puzzle that was at the center of the Legend family. Tough Texans who fought alongside the patriarch Stoker Legend to keep and grow their ranch. Their name was practically legendary. Each Legend man had developed his own identity, some better than others. But what they all shared was a deep devotion to their land, family, and state of Texas. So welcome back.
So here we are hoping against hope that the oldest Legend brother, Luke Weston can finally confront the only man that can save him from the hangman. Luke knows the name of the man who pointed the finger at him concerning the death of a judge. But he has no face to place with that name. A man who has been amazingly elusive even with the ongoing search of not only Luke but with the aid of his brothers Sam and Houston.
Luke is an ornery guy. A loner. But with a huge heart and firm belief in honor and justice. And yet his name will always be connected to a string of unfortunate events. The question is can a man shed his bad, mostly undeserved reputation. Can he dare dream of a future? At every corner stands a man willing to face down Luke for a very rich bounty.
During the first books of the series, we met up with Luke. He is always ready to stand beside his brothers although not ready to claim his place in the Legend family and may never do so.
Once again Luke finds himself waylaid by coming across someone who desperately needs a helping hand. And that person has her own share of issues to resolve. She thinks she quite killed someone. She is herself in the crosshairs. Problem is she can't even remember her own name much less anything that would help her figure out how and why she is in her current predicament.
What she does know is that the only reason she is still alive is Luke. But for how long will this rugged cowboy stand at her side and be her champion. There is no safe harbor for either of them.
TO MARRY A TEXAS OUTLAW brings this series to a very satisfying and truly entertaining end complete with a myriad of twists and turns. We are treated to dialog that is a delight to our senses and readily makes us chuckle. All Linda Broday's characters are multidimensional and those we meet and revisit in TO MARRY A TEXAS OUTLAW are no exception.
SUMMARY
Three Brothers. One Oath.
No Compromises.
The MEN of LEGEND
The Outlaw
Outlaw Luke Weston survives by his wits. On the run for a murder he didn't commit, the last thing he needs is to go looking for more trouble. But when Luke stumbles across a fiercely beautiful woman struggling against two heavily armed men, it's obvious that trouble has found him.
After all, he never could resist a damsel in distress.
Josie Morgan's distressed, all right—and hopping mad. She has no idea why she's been kidnapped…or who she is…or why her body melts for the mysterious gunslinger who saved her life. But as the lost memories come tumbling back together, Josie is faced with the stark reality of why she and Luke can never be…even as her heart is telling her she will always be his.
---
What do you think about this review?
Comments
1 comment posted.
Re: Hard to tell who's the outlaw in this finale.

Thank you for this amazing review, Sandra. I'm so glad you
found the story satisfying. Luke was such a wounded hero
and really serious so I gave him Josie to make him laugh.
She was a riot. I hated to see this series end, but these
Legend men will play a small role in the next series
called Texas Outlaw Legends. Book #1 of that will release
late 2018.
(Linda Broday 11:43pm November 6, 2017)
Registered users may leave comments.
Log in or register now!