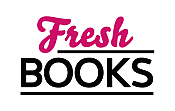 Jump into Autumn with these great books out in October!
"A stunning debut novel about understanding human behavior through the eyes of a cat"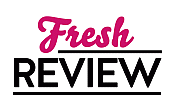 Reviewed by Monique Daoust
Posted November 2, 2017

THE ASTONISHING THING is a book everyone should read, apart from readers expecting sparkles and unicorns and all things cute and fluffy. THE ASTONISHING THING is a very important and serious book about a family facing crises, as seen from a cat's point of view. Having been the human mother figure of felines for most of my life, I knew from the onset that I needed to read that book if only to see if Ms. Ward's views on how cats might perceive the world corresponded to mine, and they do; the author understands cats.
THE ASTONISHING THING's narrator is Boo, the family cat. Boo shares her home with a "Not a Cat", a dog named Jasper; her human big brother and sister, Jimmy and Mary; Father, and Boo's Mother. Mother is the sun and the stars to Boo, her beloved best friend who feeds her on time, pets her as often as needed and shares her comfortable lap with her. Then a human baby, Finn, is added to the household. Things have not always been peaceful in the Sullivan household, but the day Mother left and did not come back as expected, Boo knew something was definitely wrong, and in her limited cat ways, she had to find out where Mother had gone, and who would now take care of Boo's needs. THE ASTONISHING THING is a very intense, extremely powerful book that should leave no one unmoved. Ms. Ward had me so immersed in the story from the very beginning, I could hardly believe it; the author seems to really have gotten into a cat's mind, with little anthropomorphizing, for which I am ever so thankful. The tone is gentle, soothing in an odd way because Boo listens and observes without understanding; she senses her humans' emotions, without the benefit of rationalizing. Boo's grasp on the situation happens through watching and adding up the events as they happen until it makes sense to her, which I thought was perfectly executed.
I thought the use of a cat's perspective was an extremely clever idea, as Boo is definitely not an objective spectator: Boo she loves Mother, and believes her to be perfect; everyone else is superfluous until Boo has to scrutinize her family and try to understand why Mother has left. This unique angle shows us how we sometimes are too selfish to make the right decision without even realizing it; how we fail to do the right thing because we feel powerless to act and opt to let the chips fall where they may. There are several significant messages in THE ASTONISHING THING, things we should know and do, but miss due to overanalyzing or simply not seeing the forest for the trees.
Sandi Ward's Boo is a wonderfully intriguing character, and I am simply astounded that the humans are so amazingly multifaceted, as they are viewed through the eyes of the cat who needs to identify the meaning of her humans' behavior and emotions, and that is how we find out what is and has been going on. THE ASTONISHING THING is an extraordinary book, a stunning debut novel, and I cannot wait to see what Ms. Ward's next book will be like because she is an exceptionally perceptive author who brilliantly put into words what life, love, and living are really all about. THE ASTONISHING THING is truly an astonishing book that will have a place of honor on my keeper shelf.
SUMMARY
In her inventive, sometimes bittersweet, ultimately uplifting debut, Sandi Ward draws readers into one extraordinary cat's quest to make sense of her world, illuminating the limits and mysterious depths of love . . .
Pet owners know that a cat's loyalty is not easily earned. Boo, a resourceful young feline with a keen eye and inquiring mind, has nonetheless grown intensely devoted to her human companion, Carrie. Several days ago, Carrie—or Mother, as Boo calls her—suddenly went away, leaving her family, including Boo, in disarray. Carrie's husband, Tommy, is distant and distracted even as he does his best to care for Boo's human siblings, especially baby Finn.
Boo worries about who will fill her food dish, and provide a warm lap to nestle into. More pressing still, she's trying to uncover the complicated truth about why Carrie left. Though frequently mystified by human behavior, Boo is sure that Carrie once cared passionately for Tommy and adores her children, even the non-feline ones. But she also sees it may not be enough to make things right. Perhaps only a cat—a wise, observant, very determined cat—can do that . . .
Wonderfully tender and insightful, The Astonishing Thing explores the intricacies of marriage and family through an unforgettable perspective at the center of it all.
---
What do you think about this review?
Comments
2 comments posted.
Re: A stunning debut novel about understanding human behavior through the eyes of a cat

What a fabulous premise and great review! Thanks!
(Kathleen Bylsma 3:58pm November 3)
After reading this review I couldn't believe that its your
debut novel, simply hats off and I'll look forward to read
some more of your stories...
http://www.courseworkclub.co.uk/buycoursework
(Gracie Willow 2:04am November 4)
Registered users may leave comments.
Log in or register now!