"The holiday season is a good time to find love."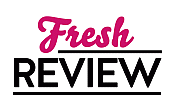 Reviewed by Sandra Wurman
Posted November 1, 2017

Holiday | Romance Western | Romance Holiday
Ah, Twilight Texas where the rubber meets the road or should I say where there is just a bit of heaven. Twilight has attracted a very eclectic group of characters over the years -- and I mean that in a good way -- and in COWBOY IT'S COLD OUTSIDE Lori Wilde introduces us to two that will capture your heart and imagination from the first note.
In COWBOY IT'S COLD OUTSIDE Lori Wilde tackles two major life issues. First would be Cash Colton and his creative juices drying up at a very bad time. All sources would say that his recent breakup with not only his longtime girlfriend but also his band is at the root of his problem. But there is more than what meets the eye.
What immediately catches this handsome, talented, country western star is none other than Twilight's very own Paige MacGregor. Sweet, caring and nurturing Paige's life has been focused on taking care of people. First her father and now watching over her grandmother with Alzheimer. Paige had tried her hand at finding love but the conman she met and gave her heart to found Paige quite an easy mark. Now broke she returns home where people are kind and love her and most important they can be trusted -- so important to Paige.
Paige is also immediately struck by her physical reactions to Cash who she clearly doesn't recognize as a recording star. But Cash is in Twilight as a favor to Emma -- a mutual friend of both Cash and Paige.
COWBOY ITS COLD OUTSIDE is another sweet tale about a special town where the matchmaker cookies play a somewhat tertiary role in helping people find their special someone. Silly, sweet and charming -- well that can describe a lot of folk in Twilight Texas or you can believe that true love sometimes needs a gentle nudge and never let it be said that these characters are shy about intruding in the love lives of their neighbors and friends.
Perhaps a little tongue in cheek but there's nothing wrong with believing that a bunch of homemade cookies have magical romantic properties -- is there?
No one can help but full in love with Paige. Cash sees her as his muse -- just what he needs to reset his creative juices -- but we know better. Paige is what Cash needs in his life -- period. Cash needs to get some bad advice out of his head and open his mind and heart to loving someone. Take a chance on love and trust -- good advice for both Paige and Cash.
Sure enough, Cash starts gathering melodies and lyrics in his head whenever Paige is around. But those juices are flowing and Cash is delighted with his ability to meet his contract obligations. Paige is becoming important in many ways. Now it's just a matter of these two trusting their mutual attraction. Twilight is just the place for that to happen and Lori Wilde is the best author to bring us this lovely tale. Lori Wilde hasn't missed a beat with any of the Twilight Texas stories and she has another hit with COWBOY ITS COLD OUTSIDE.
SUMMARY
Wearing a too-tight "Santa Baby" costume held in by a double pair of Spanx, Paige MacGregor runs headlong into a gorgeous, grey-eyed hunk of a long, tall cowboy. And not just any cowboy, but country-western star Cash Colton, visiting Twilight to perform in a charity concert. Most women would melt at his feet, but Paige knows all too much about self-assured men with cocky attitudes, so she tells him to get lost.
Cash is in town, nursing his own broken heart, but Paige has knocked him off his feet. He's convinced she's perfect—someone to inspire his music and share his now- empty bed. True, he's not marriage material, but he's determined to convince her that they're perfect together— at least for a while. But what he doesn't count on is falling in love with the one woman who isn't about to give him the time of day!
---
What do you think about this review?
Comments
No comments posted.

Registered users may leave comments.
Log in or register now!