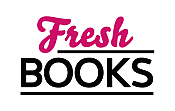 November Must Read Books
"Ambition can lead to love or treason"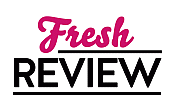 Reviewed by Monique Daoust
Posted November 1, 2017

Darby Raye is on her first vacation in years; she is so ambitious that relaxing is a distraction she doesn't want or need. As assistant to the US Attorney's office, she's aiming for the National Security Division, but here she is, in Hawaii for a week, and checking out the scenery, specifically a handsome stranger: Dominic. Dominic -- Nic -- Savino is on mandatory leave from the Navy SEALs while awaiting his trial for treason. He is not guilty, his team has been framed, and maybe the luscious pixie who's been looking at him might help him get his mind off his worries for a while. So Darby and Nic end up "relaxing" quite a bit until Darby learns who Nic is: a SEAL. Darby's mother has taught her daughter to hate the SEALs on principle because Darby's brother Danny died while attempting to join the elite Team Poseidon. Nic's holiday is cut short when is called back to home base, and he is shocked when he lays eyes on the prosecutor: Darby!
Tawny Weber has written such an exciting suspense arc in her Team Poseidon series, that it pains me to say that I did not enjoy CALL TO REDEMPTION as much as I would have loved to, and the blame is mostly mine, I guess. I had been very anxious to see how it would all turn out, and I had to wait until nearly halfway through the book for the ongoing intrigue to even get under way. There is a very long prelude to seduction, and while it is lovely and flirtatious in tone, it comprises the first third of the book with Nic and Darby's backstories crammed in, which might have been interspersed a bit throughout. I surmise the purpose was to show that they were falling in love, which I, unfortunately, didn't feel as I got too distracted by details on fashion, décor, desserts and various whatnots while I was dying to know who is trying to destroy Team Poseidon and why. I found the structure of the book a bit problematic: CALL TO REDEMPTION lingers on the build-up to the romance while the ending is rather rushed, and there were also a few trifles that bothered me: I couldn't fathom why Darby would choose to confide her private life to her secretary, even if the latter was exceedingly persistent in becoming her friend; it didn't fit with Darby's personality. Neither did I understand while both Nic and Darby were on board for a full week fling before even "sampling the merchandise"; tiny details, you might say, but they stuck with me for some reason. Anyway, at some point, we eventually get to the trial, and had I been Darby, I would have bowed out due to the obvious conflict of interest, which she acknowledges, but she is too consumed by ambition to consider the notion for long.
Readers who have not read the previous installments of this series need not worry, because all the information pertaining to the suspense is painstakingly mentioned, along with reminding us of Nic and Darby's tryst, which nearly took me out of the story. Nic is a lovely fellow, well-balanced and engaging, while I felt Darby lacked depth as a character. I believe a reader who does not suffer from my terminal tunnel vision with the suspense angle will enjoy CALL TO REDEMPTION for its romance more than I did, but in the end, I was rewarded with a great finale.
SUMMARY
The Poseidon team are hard-bodied, fiercely competitive Navy SEALs. But when a sensitive mission goes disastrously wrong, three of the team's finest will have to trust their hearts and instincts to uncover the truth…
No strings. No questions. Just pleasure. For a few blissful days, Lieutenant Commander Nic Savino is enjoying a wild fling with the sexiest stranger he's ever laid eyes—or any other body part—on. It's almost enough to make the stalwart SEAL let down his guard for once. Until he learns that assistant US attorney Darby Raye—his Darby—is heading an investigation designed to destroy him…and Poseidon.
The gorgeous eyes that Darby spent her nights gazing into are now glaring at her across a courtroom. This case could build her career, but if Nic's not a traitor, then he's being framed by forces powerful enough to eliminate every obstacle in their way. And the tentative trust she and Nic are rebuilding—as well as their very lives—could become collateral damage…
---
What do you think about this review?
Comments
1 comment posted.
Re: Ambition can lead to love or treason

Too sad this doesn't measure up. Usually very good books.
(Kathleen Bylsma 11:53pm November 12, 2017)
Registered users may leave comments.
Log in or register now!