"A highly engaging royally connected murder mystery!"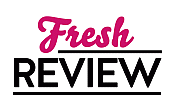 Reviewed by Audrey Lawrence
Posted October 14, 2017

Some might think that Lady Victoria Georgiana Charlotte Eugenie Rannoch is lucky to be 35th in line to the British throne; however, for Georgie, it is now a barrier. Her long time romance with Darcy O'Mara has finally resulted in an engagement, but they can't marry and keep her claim as British law forbids it. How can Georgie handle this situation?
The April weather in 1935 is delightful and Georgie is enjoying her time as a guest at Kilhenny Castle in Ireland, the family home of Lord Kilhenny, Darcy's father; yet, it is not giving her the pleasure she normally would enjoy. She is distracted by the marriage dilemma, the dangers that Darcy may encounter as part of his role in the British Secret Service and the sad plight of her good friend Belinda. As Georgie ponders what to do, two letters arrive. One is a request from Queen Mary and the other an update from Belinda. Georgie now has a brilliant idea on how to resolve her dilemma. Can she really pull it off?
ON HER MAJESTY'S FRIGHTFULLY SECRET SERVICE is a sure to be a smash hit for New York Times best selling author Rhys Bowen with fans both new and seasoned! This latest installment, number 12 in Bowen's Royal Spyness Mystery series, featuring the lovely and uniquely talented Lady Georgiana and her very resourceful Darcy, is a very witty tongue in cheek satire that will leave the reader laughing and panting for more! While I have to admit I am an avowed fan of Bowen's previous books in the series, I thought ON HER MAJESTY'S FRIGHTFULLY SECRET SERVICE really takes the cake! This mystery has a lovely balance between light and hilarious moments, predictable and surprising events, all in the shadow of dark and dangerous undertones that keep me turning the pages. I also love the intermingling of fact (pre-World War II tensions in Europe) and fictional situations. Similarly, there are some new interesting secondary characters, such as Baron Rudolf Von Rosskopk and Camilla Waddell-Walker that are linked with historical figures. The description and actions of British heir David and his consort, Mrs. Wallis Simpson, are so spot on one would swear that Bowen had listened in on real conversations! That is real icing on the cake!
Bowen definitely does solid research for her books and ON HER MAJESTY'S FRIGHTFULLY SECRET SERVICE realistically reflects the underlying tensions of the times in 1935 with the foreboding of another European war on the horizon. Like the other books in Her Spyness series, Bowen fully captures the mannerisms of the titled and untitled classes, the social prejudices, the nuances, and mannerisms of the era. It is a testimony to Georgie's character that she supports her friend Belinda as she suffers through a lonely unwed pregnancy and keeps it confidential from gossip it would cause her friend.
ON HER MAJESTY'S FRIGHTFULLY SECRET SERVICE is a totally engaging royally connected special mystery for your eyes only. The many legions of Bowen's Royal Spyness Mysteries to love this latest offering and new fans are sure to be enamored as well. So, get set to travel and enjoy the scenery on this adventure and find out just why Georgie's mother had gone to Italy!
SUMMARY
In the new Royal Spyness Mystery from the New York Times bestselling author of Crowned and Dangerous, Lady Georgiana Rannoch juggles secret missions from the Queen, Darcy, and her mother. But it's all in a day's work when you're thirty-fifth in line to the British Crown.
When Darcy runs off on another secret assignment, I am left to figure out how to travel to Italy sans maid and chaperone to help my dear friend Belinda, as she awaits the birth of her baby alone. An opportunity presents itself in a most unexpected way—my cousin the queen is in need of a spy to attend a house party in the Italian lake country. The Prince of Wales and the dreadful Mrs. Simpson have been invited, and Her Majesty is anxious to thwart a possible secret wedding.
What luck! A chance to see Belinda and please the queen as I seek her permission to relinquish my claim to the throne so I can marry Darcy. Only that's as far as my good fortune takes me. I soon discover that Mummy is attending the villa party and she has her own secret task for me. Then, Darcy shows up and tells me that the fate of a world on the brink of war could very well depend on what I overhear at dinner! I shouldn't be all that surprised when one of my fellow guests is murdered and my Italian holiday becomes a nightmare...
---
What do you think about this review?
Comments
No comments posted.

Registered users may leave comments.
Log in or register now!