"A funny and fast-moving chase to collar stalkers and stealers!"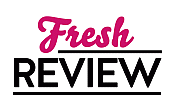 Reviewed by Audrey Lawrence
Posted October 11, 2017

Mystery Pet Lovers | Mystery Police Procedural
Despite her training and experience, Officer Megan Luz of the Fort Worth Police Department in Texas is perplexed by this tale of love gone wrong and now is out the window. Or, more specifically, the brick that was thrown through the window. The victim Adriana Valdez wants her ex-boyfriend, Ryan Downey, arrested for this new act of vandalism to add to her list of nasty things he has already done. Yet despite his smugness and conceit, Ryan claims he is the victim and has a court order to prove it. Who is right in this "she said/he said" battle of blame?
The initial crime is petty vandalism, but who knows where it can lead? Megan has to figure out what kind of stalker is at work and what is the likely outcome. Who is the real stalker? If she gets it wrong, things can go very bad. Fortunately, Megan's Shepherd mix partner Brigit is an experienced K-9 dog with lots of unique skills that make her a wonderful partner both on the job and on the home front. She picks up some interesting scents and has her own thoughts on the crimes committed, but only shares for liver treats and the questions asked. Will Megan figure it out in time?
With her quirky humour and page-turning plot developments, Diane Kelly is sure to delight her many fans with this next installment to her Paw Enforcement series featuring the wonderful duo of Megan Luz and her canine partner Brigit. While it is the seventh in the series, ENFORCING THE PAW is surefooted enough as a standalone mystery for readers new to this series. After reading ENFORCING THE PAW, new fans may want to check out the earlier books in the series or indulge in Kelly's other hilarious romance mystery series on "Death, Taxes and a (what helps the heroine)" series.
Written from three points of view, ENFORCING THE PAW starts off with The Devoted One who is the perpetrator of the crime, then alternates with Megan and Brigit. Megan comes across as a warm-hearted and conscientious character who is a serious police officer and in a romantic relationship with Seth, a handsome and fit firefighter who has his own dog called Blast. Best of all for me are the chapters written from the dog's perspective. Still, both officers demonstrate a good combo of using hard fact and instinct to make their policing decisions.
Dog lovers and fans of cozy mysteries are sure to enjoy ENFORCING THE PAW. Underlying the light-hearted humour, Kelly also addresses some important issues such as the impact of stalking and how theft hurts small business owners. So, check out ENFORCING THE PAW for a real reading treat!
SUMMARY
When a case of he-said/she-said turns criminal, it's up to Megan Luz and her devoted K-9 to dig for the truth. . .
A TAIL OF TWO LOVERS
When relationships go south, some people just can't—or won't—let go. When Fort Worth Police Officer Megan Luz and her pawed partner Brigit investigate a series of stalking incidents involving a couple who recently broke up, their detective powers are put to the test. Is this a case of a controlling creep who refuses to accept rejection—or one about a woman scorned whose fury has been unleashed?
WHO END UP IN THE DOGHOUSE. . .
As hostilities escalate between the former lovers, the situation goes from romantically dysfunctional to downright dangerous. He insists his former flame has become a crazy ex-girlfriend intent on vengeance. She alleges that he is a master of manipulation and lays blame entirely at his feet. Who's the culprit and who's the victim? Can Megan and Brigit sniff out the truth. . .before somebody ends up dead?
Enforcing the Paw is part of Diane Kelly's fun and smart Paw Enforcement series.
---
What do you think about this review?
Comments
No comments posted.

Registered users may leave comments.
Log in or register now!