"A pistol-packing and phenomenal heroine brings the Wild West to the Scottish Highlands!"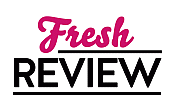 Reviewed by Miranda Owen
Posted October 11, 2017

THE SCOT BEDS HIS WIFE is book five in Kerrigan Byrne's Victorian Rebels series. Kerrigan Byrne seems to delight in putting her characters in almost unimaginably difficult circumstances, before eventually giving them an escape route. THE SCOT BEDS HIS WIFE is another thrilling romance in which the heroine and hero have to overcome seemingly insurmountable obstacles and fight for their happiness. Samantha Masters may not have started out as a fighter but, after being married to a man who turned out to be a villain, she discovers a strength she never knew she had. Gavin St. James, the Earl of Thorne makes the mistake of underestimating Samantha when he first meets her, but he soon sees the error of his ways.
Aliases and assumed identities are common themes in this Victorian Rebels series by Kerrigan Byrne, and THE SCOT BEDS HIS WIFE is another great example of those themes done exceptionally well. By mutual agreement at the beginning of this story, Samantha Masters assumes Alison Ross' identity and heads to Scotland to keep the Ross family estate from falling into the hands of the Mackenzie family. The irony of this situation is that the Mackenzie who wants the property also fervently wishes he had no Mackenzie blood in his veins. The Erradale Estate initially puts Sam and Gavin in opposition to each other, but it takes the form of flirtation and sexual tension rather than any real nastiness. Because both of these main characters are so complex, I'm glad that Kerrigan Byrne tells the story from both perspectives. Sam does a bad thing by deceiving Gavin, but knowing her circumstances and motivation makes a big difference.
Likewise, getting Gavin's point of view helps the reader understand him a little bit better. Sam and Gavin share heated glances, trade quips, keep watch for dastardly outlaws, and generally fall in love while trying not to.
In THE SCOT BEDS HIS WIFE, Kerrigan Byrne brings a little of the Wild West to the Scottish Highlands with lush settings, engrossing storytelling, and a plain-speaking pistol-packing and phenomenal heroine. This may be my favorite book in this "Victorian Rebels" series because I adore this heroine, and the storytelling completely pulled me in. I can't wait to read what becomes of characters like The Rook, Alison Ross, and Callum Monahan in future!
SUMMARY
The Scot Beds His Wife is the next lush, captivating Victorian romance in the Victorian Rebels series by Kerrigan Byrne.
They're rebels, scoundrels, and blackguards—dark, dashing men on the wrong side of the law. But for the women who love them, a hint of danger only makes the heart beat faster.
Gavin St. James, Earl of Thorne, is a notorious Highlander and an unrelenting Lothario who uses his slightly menacing charm to get what he wants—including too many women married to other men. But now, Gavin wants to put his shady past behind him...more or less. When a fiery lass who is the heiress to the land he wishes to possess drops into his lap, he sees a perfectly delicious opportunity...
A marriage most convenient
Samantha Masters has come back to Scotland, in a pair of trousers, and with a whole world of dangerous secrets from her time spent in the Wild West trailing behind her. Her only hope of protection is to marry—and to do so quickly. Gavin is only too willing to provide that service for someone he finds so disturbingly irresistible. But even as danger approaches, what begins as a scandalous proposition slowly turns into an all-consuming passion. And Gavin discovers that he will do whatever is necessary to keep the woman he has claimed as his own...
---
What do you think about this review?
Comments
No comments posted.

Registered users may leave comments.
Log in or register now!