"A stunning adventure leaving me wanting more"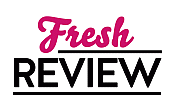 Reviewed by Mahvish Saeed
Posted October 10, 2017

Romance Paranormal | Fantasy Urban
Holly Chang, a broken girl we all knew as Sorrow is now under the Tower's protection, prowling the shadows for them. The only known survivor of an insane Archangel's brutality, she is no longer human nor vampire. What makes her unique is not being similar to Venom, one of the Seven, but it is an unknown power coursing through her veins. Now with a bounty on her head, someone else wants what she has or is capable of.
With Raphael and Elena gone to meet the Cadre and the Illuminata, as we know from ARCHANGEL'S HEART, Venom is back in town to help Dimitri and Illium, to look after New York. Tasked with protecting Holly, Venom has his hands full, having fun with someone who is so much like him in powers but the violent power within her is awakening and he isn't sure if he can help contain it as before.
ARCHANGEL'S VIPER runs parallel to the events of ARCHANGEL'S HEART. The story is fast-paced and with interesting twists which are Singh's trademark. Venom and Holly's story reminded me slightly of Dimitri and Honor's story and Naasir's but it is unique too in its own right. I loved Venom and Holly's banter and how she was more fascinated than scared of him. And the slow relationship buildup is absolute love.
The only thing I sorely missed in ARCHANGEL'S VIPER is Raphael and Elena. I didn't think I would miss them so much but they are such an integral part of this world that I kept waiting to hear from them despite knowing what was going on with them in the last book. The adventure is stunning but this is comparatively less dark than previous books and finished off too quickly. I kept wanting to see more and hear more. It felt wrapped up too soon.
Overall, ARCHANGEL'S VIPER is a mesmerizing addition to the series, more like a standalone version. I look forward to seeing all of them again in the next one. Especially want to know how Holly is and the rest of the world faring after the events in these two books. Fans should not miss out.
SUMMARY
Enter New York Times bestselling author Nalini Singh's breathtakingly passionate Guild Hunter world with the story of a woman who isn't a vampire or an angel...or human...
Once a broken girl known as Sorrow, Holly Chang now prowls the shadowy gray underground of the city for the angels. But it's not her winged allies who make her a wanted woman--it's the unknown power coursing through her veins. Brutalized by an insane archangel, she was left with the bloodlust of a vampire, the ability to mesmerize her prey, and a poisonous bite.
Now, someone has put a bounty on her head...
Venom is one of the Seven, Archangel Raphael's private guard, and he's as infuriating as he is seductive. A centuries-old vampire, his fangs dispense a poison deadlier than Holly's. But even if Venom can protect Holly from those hunting her, he might not be able to save himself--because the strange, violent power inside Holly is awakening...
No one is safe.
---
What do you think about this review?
Comments
No comments posted.

Registered users may leave comments.
Log in or register now!