"A haunting, psychological puzzle that mesmerizes and holds the reader in thrall until the very end."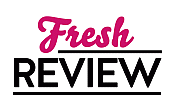 Reviewed by Lynn Cunningham
Posted October 5, 2017

Clare Solberg's life is next to perfect. Her husband Nick and she are very much in love. They have a beautiful little 4-year-old girl named Maisie and a 4-day old baby boy named Felix. Then, suddenly everything shatters. Nick and Maisie are in an unexplainable car crash that leaves Nick dead. Maisie has hardly a scratch on her.
As Clare takes it upon herself to look into that accident once Maisie starts to have night terrors, she discovers many things that puzzle her. Was Nick keeping secrets from her? What was going on with him that he was not sharing with her? The problem is that while Clare is looking into things, she is also being watched.
EVERY LAST LIE is a book that starts off at a run and just keeps on picking up speed. Mary Kubica writes from the viewpoints of both Clare and Nick leading up to the day of that fateful accident. That not only helps you keep up with things as they are happening but also to understand them.
The suspense is instant and gripping. I never wanted to put down the book for even a moment, and there is not an easy way to figure out the ending. The ending is carefully hidden within the chapters leading up to it.
Mary Kubica has brilliantly crafted a suspenseful mystery with EVERY LAST LIE. The words she uses made me feel every emotion that was being experienced by all characters. I felt so badly for Clara at times and then, other times, I wanted to shake her because of her reactions to things. Of course, the woman did just lose her husband right after having their baby so I should have been more sensitive.
At any rate, EVERY LAST LIE is a book to be savored as you fly to a jaw-dropping ending.
SUMMARY
New York Times bestselling author of THE GOOD GIRL Mary Kubica is back with another exhilarating thriller as a widow's pursuit of the truth leads her to the darkest corners of the psyche.
Clara Solberg's world shatters when her husband and their four-year-old daughter are in a car crash, killing Nick while Maisie is remarkably unharmed. The crash is ruled an accident…until the coming days, when Maisie starts having night terrors that make Clara question what really happened on that fateful afternoon.
Tormented by grief and her obsession that Nick's death was far more than just an accident, Clara is plunged into a desperate hunt for the truth. Who would have wanted Nick dead? And, more important, why? Clara will stop at nothing to find out—and the truth is only the beginning of this twisted tale of secrets and deceit.
Told in the alternating perspectives of Clara's investigation and Nick's last months leading up to the crash, master of suspense Mary Kubica weaves her most chilling thriller to date—one that explores the dark recesses of a mind plagued by grief and shows that some secrets might be better left buried.
---
What do you think about this review?
Comments
1 comment posted.
Re: A haunting, psychological puzzle that mesmerizes and holds the reader in thrall until the very end.

Wowsers! Makes me want to read this book! Thanks for the
review.
(Kathleen Bylsma 3:58pm October 9)
Registered users may leave comments.
Log in or register now!