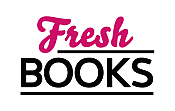 Summer Reads are HOT in July!
"Chillingly realistic, impeccably plotted, and utterly compelling to the very last line"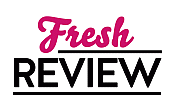 Reviewed by Monique Daoust
Posted October 5, 2017

HER DARKEST NIGHTMARE was, in my opinion, one of the best books of 2016, as well as one of the best novels ever written on serial killers, and I believe HELLO AGAIN is even better! HELLO AGAIN takes place roughly one year later, and I am truly amazed that the only thing a reader who had not read the first book will have missed is the pleasure of having read it; HELLO AGAIN stands really on its own. There's a new inmate at Hanover House, Dr. Lyman Bishop, the Zombie Maker, who earned his grizzly moniker because of his particular killing preference: lobotomies. Dr. Evelyn Talbot is thrilled and terrified at the same time to have the privilege of "studying" Bishop, who doesn't seem to display the usual signs of a psychopath. Evelyn's former tormentor, Jasper Moore, is still on the loose, and Evelyn has never stopped looking over her shoulder. When she hears of another high school friend of hers had been found murdered, Evelyn is convinced that it's Jasper, eager to hurt her and eliminate everyone from her past, but the woman who was killed had had a frontal lobotomy. Is Jason the killer? Has he changed his MO? Is it a copycat killer, or is it the work of Bishop?
I had been eagerly anticipating HELLO AGAIN, and I am elated! I never thought Brenda Novak could do better than HER DARKEST NIGHTMARE, and she did! Ms. Novak's remarkable research has again yielded astonishing results, and coupled with the author's flawless writing, HELLO AGAIN is a book every fan of psychological thriller will have to read. The story is exceedingly complex, there is not one tiny lull, and so chillingly believable, my heart was literally beating faster several times.
Evelyn's insecurities still plague her when it comes to her relationship with Alaska State Trooper Sergeant Benjamin Murphy, known as Amarok, and one specific event threatens to shatter Evelyn's new-found confidence. Amarok is somewhat more present in this installment, and I think the romantic angle in HELLO AGAIN is possibly the best I have ever seen in a thriller, as it has an impact on the narrative and understanding Evelyn.
The squeamish need not be alarmed; while the crimes themselves are nauseatingly grizzly, they are somewhat superficially explanatory, so that the reader understands exactly what is going on without being detailed in the extreme, which I appreciated; Ms. Novak doesn't need an abundance of shocking descriptions to convey the facts.
HELLO AGAIN, when you read it, you will also notice what a clever title it is, doesn't quite end on a cliffhanger, but has the killer been caught? Needless to say, I am dying to read the next book in the outstanding Dr. Evelyn Talbot Novels, because psychological thrillers of such exceptional quality don't happen often.
SUMMARY
From NYT bestseller Brenda Novak comes the next installment of Dr. Evelyn Talbot and her murderous home for psychopaths in Hello Again.
SHE CAN MAKE SENSE OF A COMPLEX CRIMINAL MIND.
Evelyn Talbot, a psychiatrist at a maximum-security prison in Alaska, studies some of the world's worst serial killers. But she's about to meet her most elusive patient at Hanover House yet: Dr. Lyman Bishop, AKA the Zombie Maker given his fondness for performing ice-pick lobotomies on his victims. A brilliant cancer researcher, Bishop is either the most cunning psychopath Evelyn has ever encountered—or he is wrongly convicted.
WHAT HAPPENS WHEN A CRIMINAL CAN SEE INTO HER OWN?
When a new ice-pick fatality occurs, it seems Bishop really was wrongly convicted. Except...Evelyn has a personal connection to the victim and that suggests the killer may be someone from her own past: Jasper Moore, her high school boyfriend who tortured her and left her for dead when she was only sixteen. Jasper also murdered three of her friends—and was never caught. Is he trying to send a message with this copycat crime? The only thing Evelyn knows for sure is that if Jasper is on her trail, she might not be able to escape again . . .
---
What do you think about this review?
Comments
No comments posted.

Registered users may leave comments.
Log in or register now!