"Dark and crackling with sexual tension, a splendid conclusion to an outstanding series!"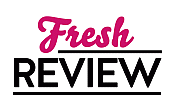 Reviewed by Monique Daoust
Posted October 5, 2017

Raphael de Chartres, Duke of Dyemore, had infiltrated the Lords of Chaos, whose intent is to achieve power and destroy women and children in the process, for the sole reason of putting an end to the abominable club, regardless of what it cost him. The Lords had mistakenly kidnapped Lady Iris Jordan on her way to a friend's wedding. At the Lords' revel, where the participants are masked and, Raphael maintains they have the wrong woman: he has met Iris once, and he knows she is not the intended victim, the Duchess of Kyle. Raphael wins his argument with the leader and asks that he be given Iris; the "Dyonysus" agrees on the condition that she be swiftly killed. Instead, Raphael marries her; it's the only way for him to offer her protection.
Elizabeth Hoyt certainly makes reviewing her books a daunting task. When one thinks one has said everything there was to say about this amazing series, Ms. Hoyt comes up with the devastating bombshell that is DUKE OF DESIRE. I simply could not tear myself away from this extraordinary book. Ms. Hoyt is unparalleled when it comes to creating unique and compelling characters, and Raphael has such a commanding presence, I could say I could not stop gawking at him in wonder -- and we're talking about a book here. He is dark, dangerous, mysterious; he fears nothing because he has nothing left to lose: his only reason to live is to annihilate the Lords of Chaos. I adored him, and only a woman of Iris' fortitude could have brought him the light he sorely needed. Iris is just as magnificent as Raphael in an entirely different way; she understands that he cares about her and she is prepared to do what is needed to make their peculiar marriage work and to see him laugh.
Elizabeth Hoyt has the reader begging to discover Raphael's secrets, torturing us with mere morsels, having us desperate to have a glimpse into his tortured soul, unveiling one layer at a time, and the tension leading to the ending is unbearable. DUKE OF DESIRE is a dark, sensuous, seductive and breathtakingly heartbreaking story. Ms. Hoyt has never taken the easy road to give her characters their happy-ever-after, making it even more satisfying.
I can hardly believe that the stunning DUKE OF DESIRE is the last novel in the outstanding Maiden Lane series, but what a way to go!
SUMMARY
A LADY OF LIGHT
Refined, kind, and intelligent, Lady Iris Jordan finds herself the unlikely target of a diabolical kidnapping. Her captors are the notoriously evil Lords of Chaos. When one of the masked-and nude!-Lords spirits her away to his carriage, she shoots him . . . only to find she may have been a trifle hasty.
A DUKE IN DEEPEST DARKNESS
Cynical, scarred, and brooding, Raphael de Chartres, the Duke of Dyemore, has made it his personal mission to infiltrate the Lords of Chaos and destroy them. Rescuing Lady Jordan was never in his plans. But now with the Lords out to kill them both, he has but one choice: marry the lady in order to keep her safe.
CAUGHT IN A WEB OF DANGER . . . AND DESIRE
Much to Raphael's irritation, Iris insists on being the sort of duchess who involves herself in his life-and bed. Soon he's drawn both to her quick wit and her fiery passion. But when Iris discovers that Raphael's past may be even more dangerous than the present, she falters. Is their love strong enough to withstand not only the Lords of Chaos but also Raphael's own demons?
---
What do you think about this review?
Comments
No comments posted.

Registered users may leave comments.
Log in or register now!