"The viper finds his match!"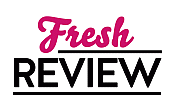 Reviewed by Annetta Sweetko
Posted October 3, 2017

Romance Paranormal | Fantasy Urban
Holly Chang, aka Sorrow, had her life changed forever by a crazed archangel and is now a vampire, yet not. The one thing for sure, she isn't human anymore either and now more troubles are adding to her woes. Venom, one of Archangel Rafael's Seven, aka the ARCHANGEL'S VIPER has been a part of her life since she was saved by Elena, Rafael's consort/Guild Hunter turned angel. Just as she is just starting to accept that she will never again be the girl she was, a bounty has been placed on her head. Holly wonders if the bad will ever stop, but then she knows it can, as she is forced to have the "bad" Venom protect her.
Venom has always had a soft spot for the Holly, though he would be the last to admit it. He has been tough on her because he knows a little about what it is like to be different. He has viper eyes from his making as a vampire, that he hides behind sunglasses, but to his amusement Holly makes him take them off. She likes his eyes and despite herself, she likes him. It has gotten harder to stay away, but now with the danger on her head, there is nowhere he would ever want to be. Can this viper do forever? Maybe with someone as dangerous as he is, it will be possible. Holly just might be the perfect match for him for lately she has been training and has her own underground people to talk to, people who would never talk to one of the Seven.
As a follower of author Nalini Singh's Guild Hunter series, I have long awaited the story of Venom and wondered about the fate of Holly. The ARCHANGEL'S VIPER answers all that in one well written, perfect escape storyline. I hadn't thought of them as a couple but after starting to read and thinking about it, it all makes sense. They are both venomous, both dangerous in a fight and both needed someone to accept them as they are. In simpler words -- perfect for each other.
Ms. Singh always gives her readers, especially her Guild Hunter fans, exactly what we expect but in such a way that is totally mind-blowing. In this series, we have fallen for scary archangels (OK for Rafael anyway, and probably because of Elena, who has given him a few human feelings and a new sense of humor), felt sympathetic toward unlikable vampires, want to belt one beautiful archangel, hide from other ones and laugh with fun-loving angels.
In ARCHANGEL'S VIPER all kinds of emotions are brought out of the reader, fear, anger, some frustration, laughter (especially when Holly bugs him about his sunglasses) and then along the way allows us to breathe a sigh of relief for this couple as their pasts are put away and the future is ahead. This book will go onto my shelf with the others I own and will happily be reread in the future as I wait for the next Guild Hunter offering.
SUMMARY
Enter New York Times bestselling author Nalini Singh's breathtakingly passionate Guild Hunter world with the story of a woman who isn't a vampire or an angel...or human...
Once a broken girl known as Sorrow, Holly Chang now prowls the shadowy gray underground of the city for the angels. But it's not her winged allies who make her a wanted woman--it's the unknown power coursing through her veins. Brutalized by an insane archangel, she was left with the bloodlust of a vampire, the ability to mesmerize her prey, and a poisonous bite.
Now, someone has put a bounty on her head...
Venom is one of the Seven, Archangel Raphael's private guard, and he's as infuriating as he is seductive. A centuries-old vampire, his fangs dispense a poison deadlier than Holly's. But even if Venom can protect Holly from those hunting her, he might not be able to save himself--because the strange, violent power inside Holly is awakening...
No one is safe.
---
What do you think about this review?
Comments
No comments posted.

Registered users may leave comments.
Log in or register now!