"Two grieving souls complete each other"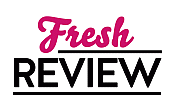 Reviewed by Helen Williams
Posted October 3, 2017

HOLIDAY SPICE is book six in The Shaughnessy Brothers series. It tells the story of the only girl in the family. This is a wonderful, fun to read series by Samantha Chase that shows the different ways each of the siblings deals with the death of their mother. Even though they are all adults now, the death of their mother has a profound effect on their adult life and the choices they make. I really loved Owen's story, A SKY FULL OF STARS. Owen was a genius and so different from his siblings. Meeting Brooke changed Owen in ways no one expected. It was so refreshing to see Owen evolve and become his own person.
Even though I truly loved Owen's story I think I fell in love with Darcy's story. Unlike her brothers, Darcy has no memory of her mother. She was only a baby when tragedy struck the Shaughnessy family. When you're reading this series and see how each child deals with the death of their mother you can actually imagine them at that young age. But it's different for Darcy, who has no memory. It will break your heart when you realize what expectations Darcy has about what will complete her family.
What happens when a brooding woodcarver, who enjoys his solitude and hates Christmas gets snowed in with someone who loves Christmas, being with her family and is very social? Ben Tanner has his reasons for hating Christmas and fights Darcy at every angle when she tries to pull him in. Darcy has no problem voicing her opinions and telling Ben how she feels. Being snowed in together will bring everything to a head and heat things up. Even though Darcy and Ben are opposites, they both have in common a loss that had a tremendous effect on how they deal with their loss.
This is a wonderful series about family, grief, love and the various ways people deal with it. This is a series I recommend reading if you enjoy stories about family life and how each person evolves.
SUMMARY
Darcy Shaughnessy has gotten used to her overbearing brothers chasing away any man she wants to date. But a chance meeting with a brooding — and deliciously handsome — artist is about to make this holiday season one to remember.
There's only one thing Benjamin Tanner loves more than his woodcarving: solitude. Then he gets snowed in with Darcy in his cozy cabin in the woods, and their heated feelings begin to melt the icy barrier between them.
With Ben's need for privacy and Darcy's love of family and social life, will opposites still attract once the snow clears and the holiday festivities come to an end?
---
What do you think about this review?
Comments
No comments posted.

Registered users may leave comments.
Log in or register now!