"Sometimes a second chance is the hardest to give."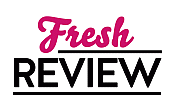 Reviewed by Annetta Sweetko
Posted September 29, 2017

Gabrielle Bennett was rescued from an abduction by a stranger. Marc Stephano didn't remain a stranger for long but then after breaking her heart, he disappeared. A self-made millionaire comes face-to-face with the one thing he didn't feel he deserved back then ... Gabrielle. She, on the other hand, may have moved on but has never forgiven him. Will she seek revenge or make him work for her love? There may be no escaping their TANGLED DESTINIES no matter what fate gives them.
What a tangled web author Diana Palmer has woven in this offering. I have to admit that I didn't care for Marc in the beginning and by the ending, my feelings had changed toward the positive. In the beginning, he seemed to be hiding behind his long-held feelings for Gaby and jealousy and grief (which both stem from his younger brother) can make a man stupid but I didn't care for his nasty temper and snarling at her. Hearing of his childhood and upbringing did help in understanding him which softened my opinion.
Gaby, of course, forgave him quickly, which is something Ms. Palmer's characters and their tender hearts tend to do. I thought the heroine was amazing, she is gutsy, and despite everything, a sweetheart. She is open as he is closed and had, in the past, accepted Marc as the young man he was and was proud to be with him. Fate stepped in and her young heart is broken. She moved on with her life until she is hired to model by Marc's brother and begins a friendship that ends badly for the young man and throws an even deeper wedge between Marc and herself. Until a hitman's threat brings them together.
I did enjoy the dialogue; the mystery and the action are of the usual superb writing quality that fans of Ms. Palmer are used to. The romance, once they got back together, was sweet with just the right touch of steamy. I have to add here that the secondary characters that include Uncle Michael, whom I found to be completely adorable if a little shady added quite a bit to the atmosphere and solving the mystery of who hired the hitman and why.
If you want an escape that is emotional, with action that will have you gasping, and a second chance at love then TANGLED DESTINIES is the book for you.
SUMMARY
Passion and danger collide in a breathtaking story from New York Times bestselling author Diana Palmer
Saved from an abduction and unthinkable harm, Gabrielle Bennett owed her life to her rescuer. Marc Stephano, a stranger from the sketchy shadows of town, could've asked for money. Instead, he introduced her to desire and claimed her completely—then he broke her heart.
Older, wiser and now a top New York model, Gabrielle is prepared for anything—except Marc's reemergence into her life. It's a merciless trick of fate. A successful, self-made millionaire, he's as powerful as ever. And he wants her. Forgive and forget don't apply when heartbreak is at stake. Yet the attraction between them refuses to back down.
The choice is hers: hurt Marc in the name of revenge, or give in to love.
---
What do you think about this review?
Comments
No comments posted.

Registered users may leave comments.
Log in or register now!