"Evil knows no bounds."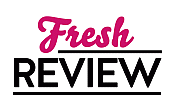 Reviewed by Sandra Wurman
Posted September 24, 2017

Romance Western | Romance Suspense
Scary -- the one word that aptly describes the opening scenes in MONTANA HEAT: ESCAPE TO YOU -- the second book of the Montana Heat series by Jennifer Ryan.
It's all about looks as in what does normal look like. Perception is what television and the movies are all about. And in MONTANA HEAT: ESCAPE TO YOU we quickly and alarmingly learn that what you see isn't what you get. Sadly that is the rude awakening for movie star Ashley Swann who often appeared on the television show After Midnight hosted by Brice Mooney.
To their mutual fans these two appeared to share a deep friendship and probably many thought more. Despite their vast age difference they were a likeable couple -- although not really one -- at least in one of their minds. The mind is a powerful weapon -- for good or evil and a sick one can become violent and controlling. Brice as it turned out is a sadistic beast who was fixated on Ashley.
So when Ashley seemingly disappeared a year ago the buzz was all over the place with possibilities. But no one expected the truth. Brice had her prisoner. His goal was to make Ashley his. In truth it was her character Aurora he wanted and he was willing to do anything to have her.
Sick -- depraved -- violent -- scary and Ashley realized her death was imminent. Finally though luck was on her side and using this one last opportunity she ran. And she took four year old Adam, Brice's other hostage with her temporarily saving them both from the fate of many before.
Beck -- Trigger -- Cooke as an undercover DEA agent thought he knew a lot about human depravity. Still recovering from wounds both mental and physical Beck had retreated to the seclusion of his property in part to decide what his future held. Then he finds Ashley and Adam.
Ashley's first words of He Can't Find Me, along with the physical signs of abuse told Beck everything he needed to know. First feed and warm them. Second help Adam and Ashley recover from their bruises. And third protect them with his life. No doubt about it. Beck was not going to put these two people in peril again. Not on his watch.
Beck -- Trigger knew what it meant to have a target on your back. He lived with those fears daily. Now it seems he has to put his own worries on a back burner. The world can't know about Ashley until he has figured out just who tormented her, why and how to prevent him from ever getting his hands on either Ashley or Adam again. Ashley has trust issues needless to say. But this larger than life cop seems to be the real deal. Could it be time to relax her defenses? Can she really depend on this stranger to keep both Adam and her safe from what she knows is a totally demented man. Only time can tell and Ashley isn't certain that time is on her side. The only thing between Ashley and Brice right now is a blizzard and a DEA agent. Both candidly unknowns. First off -- great story with so much going on you just can't close the book. ESCAPE TO YOU keeps you enthralled from page one to the ending -- clearly Jennifer Ryan had a great time constructing this story. And Ryan incorporated some wonderful characters from Protected By Love the novella that introduced this series. Who knew that Jennifer Ryan could conjure up some of the craziest characters? Now we do.
SUMMARY
He discovered her during a Montana blizzard, freezing cold, impossibly vulnerable, a little boy by her side. Undercover DEA Agent Beck "Trigger" Cooke is astonished to recognize Ashley Swan—award-winning actress, famous beauty—and missing for over a year. To keep her and the child hidden from a sadistic madman, he secrets the pair away to his isolated home.
No longer a prisoner, and protected at Hope Ranch, Ashley recovers and learns the tall, tempting federal agent may have a dark past, but it hasn't destroyed his sense of honor.
As they shed past roles and find common ground, Ashley and Trigger can't help but fall slowly, carefully, in love. But danger still lurks outside the boundaries of Hope Ranch, for until her crazed captor is brought to justice, and Trigger's undercover past is laid to rest, none of them will ever be truly safe…
---
What do you think about this review?
Comments
No comments posted.

Registered users may leave comments.
Log in or register now!