"The runaway groom was the best thing to happen to this bride!"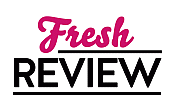 Reviewed by Miranda Owen
Posted September 24, 2017

HERE COMES THE BRIDE is book three in Hope Ramsay's Chapel of Love series. Although it's part of a series, HERE COMES THE BRIDE works as a standalone story. This story opens with an almost idyllic wedding day scene in a small town. Everything comes screeching to a halt when the groom voices some doubt about whether marriage is really the right way to go at this time. Largely due to his catastrophic timing, every word out of Brandon Kopp's mouth is like a dagger to his bride-to-be Laurie Wilson's heart. The chaos that follows Brandon's dash out the church doors, and the convoluted logic, coupled with the unexpected attraction that leads to a new love for Laurie, makes for quite the interesting turn of events.
Laurie is left at the altar by Brandon -- a man she had been dating for what seemed like a million years. The rug was pulled out from under her, and it's difficult for Laurie to flip a switch and turn off the feelings of love she had for Brandon. In this respect, Hope Ramsay gives a realistic portrayal of such an unusual situation. In HERE COMES THE BRIDE, Laurie struggles with trust issues she's left with after the jilting. Brandon's friend Andrew Lyndon becomes the rock that she can count on. Everybody and their brother seem to have an opinion on Laurie's love life or advice about what she should do next. Some people are more well-intentioned than others. Andrew is one of the well-intentioned. When Laurie's dad asks Andrew to manufacture dates for her, I was initially worried that it would all blow up in his face. Happily, for me, her dad's involvement is revealed almost immediately, so there isn't some heavy cloud of secrecy hovering over Laurie and Andrew's evolving relationship. What starts out with a very unconventional beginning turns into something real and incredibly romantic.
HERE COMES THE BRIDE is a sweet tale of how true love blossoms out of heartbreak. The happy ending in HERE COMES THE BRIDE is a miracle, considering the cast of thousands and the various obstacles each present. Hope Ramsay is a new author for me, but I enjoyed this classic romantic comedy with its sweet overtones. Andrew is the best of the bunch in the local male population. This hero is a caring dreamboat in a sea of confused, clueless clowns seriously in need of being whipped into shape. The women in HERE COMES THE BRIDE are a diverse group, and I look forward to reading more about them in future books.
SUMMARY
There goes the groom . . .
For Professor Laurie Wilson, planning her wedding to longtime boyfriend Brandon Kopp has been a whirlwind. But somehow, between all the cake tastings and dress fittings, she never imagined being left at the altar. In the aftermath, she does what any sensible woman would - she swigs champagne and considers keying his car. Until someone knocks on her door with a much better idea for revenge.
Best man Andrew Lyndon thinks Laurie's better off without Brandon. But Laurie's father - and Andrew's boss - isn't going to accept anything less than a reconciliation. And he's made it Andrew's problem to solve. So Andrew decides to make Brandon jealous by setting Laurie up on a string of "dates." After a couple of weeks, Brandon will be begging Laurie to take him back. But Andrew's plan works a little too well because suddenly he's the one falling for Laurie -- and planning a proposal of his own.
---
What do you think about this review?
Comments
No comments posted.

Registered users may leave comments.
Log in or register now!