"Get Ready for a Storm..."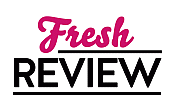 Reviewed by Svetlana Libenson
Posted September 24, 2017

When Dorothea "Dottie/Thea" Matthis was a sophomore in high school, she had two dreams; that of becoming a meteorologist and going out with her crush, Daniel Porter. Daniel Porter is two years older than Dorothea and told her that she is perfect the way she is. However, when Daniel Porter breaks her heart, Dorothea's life is never the same again.
Years later after her failed marriage to Jazz, a local meteorologist, Dorothea becomes manager of an inn, forced to put her dreams on the backburner and at the same she is forced to run into her former crush who has a hefty use of the inn for his one-night trysts. Tired of feeling ignored, she decides on a daring plan to attempt to shake up her life.
Please don't let the cover fool the reader into thinking that this is another run-of-the-mill romance novel that hides the rough edges and seems to be way more fantasy than reality because it isn't; there is exposure of flaws, ugliness within the issues of PTSD and being a curvy girl within today's society, and very little of the ugliness of these topics is hidden from the author's masterful pen.
In addition to not hiding the rough edges, Gena Showalter creates a very memorable heroine and while Dorothea is more secure now than previously, she is not portrayed as extremely secure who has forgotten her roots, for she still has her demons. Most of the times in romance novels PTSD is portrayed as suffering from nightmares and other aspects-such as adjusting back to real life-or even memories get very little mention. In CAN'T HARDLY BREATHE, Gena Showalter doesn't ignore those aspects but brings them to light and even shows that love can be part of the healing in addition to talking about it and having service dogs.
I loved how healing can HARDLY BREATHE felt as well as the relationships between various characters and how nothing seemed instantaneous but instead the characters really had to work for their successes. For me, Gena Showalter really makes the romance work within its pages and shows how healing it can be for Dorothea as well as Daniel. While it's my first time venturing into Gena Showalter's writing, I do hope that in the future I can read more of her books.
Highly recommended for readers seeking a more serious read and not the just standard run-of-the-mill romance novel.
SUMMARY
New York Times bestselling author Gena Showalter returns with an irresistible Original Heartbreakers story about a woman who's never felt desired and the man who wants her more than air to breathe…
Bullied in high school, Dorothea Mathis's past is full of memories she'd rather forget. But there's one she can't seem to shake—her long-standing crush on former army ranger Daniel Porter. Now that the sexy bad boy has started using her inn as his personal playground, she should kick him out…but his every heated glance makes her want to join him instead.
Daniel returned to Strawberry Valley, Oklahoma, to care for his ailing father and burn off a little steam with no strings attached. Though he craves curvy Dorothea night and day, he's as marred by his past as she is by hers. The more he desires her, the more he fears losing her.
But every sizzling encounter leaves him desperate for more, and soon Daniel must make a choice: take a chance on love or walk away forever.
---
What do you think about this review?
Comments
No comments posted.

Registered users may leave comments.
Log in or register now!