"A moving story about sisters and genius"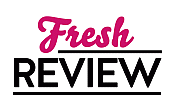 Reviewed by Sharon Salituro
Posted September 21, 2017

Each with their own talents the promise girls spent their young lives as child prodigies. Joanie is a piano player. Meg is an artist and Avery is a novelist. Minerva their mother has written a book called THE PROMISE GIRLS. They are all on a book tour to promote the book. Minerva claims that all three girls were conceived in a test tube.
At one of the stops on the book tour, Joanie is going to perform. When the performance was done Minerva is not at all happy. Joanie had made a mistake and Minerva slaps her in front of everyone. One thing leads to another and all three girls are taken away from her.
It's now 2017 and all three girls live in Seattle. None of them practice their talents. Joanie is a single mother raising her son and running her own business as a seamstress. Meg is married to Asher and they have their own construction business. They also have one daughter. Avery is a little,lost soul, not really knowing what she wants. None of the girls have anything to do with their mother. Until one day Meg is driving to pick up her daughter, not paying attention, and gets in a terrible car accident. After several days, she wakes up, but can't remember anything. The doctors feel in time everything will come back. Does Meg want to remember?
Hal is a producer and wants to produce a movie about the promise girls. None of the girls want anything to do with this movie. Until the accident, now they are only going to do it for the money. With Meg's hospital bills they have no choice. What will this movie do to get them back with their mother, and how many secrets are going to come out?
I really loved this book. Marie Bostwick writes a story about family. How the oldest always tries to protect the younger ones. Bostwick also brings you right into the lives of these three sisters. Often I found myself wondering what sister I would be. Even though I am not the oldest, my other sisters have both passed away and I find myself doing what I can to protect their children.
I also enjoyed that the girls always stood by one another, even when they fought. All three girls have secrets, but in the end, they all come together to help each other. So if you have siblings that you love with all your heart, you will really enjoy this book.
SUMMARY
In an emotionally rich and captivating new novel, New York Times bestselling author Marie Bostwick reunites three sisters whose deep bond is rooted in an unconventional past.
Every child prodigy grows up eventually. For the Promise sisters, escaping their mother's narcissism and the notoriety that came with her bestselling book hasn't been easy. Minerva Promise claimed that her three "test tube" daughters—gifted pianist Joanie, artistic Meg, and storyteller Avery—were engineered and molded to be geniuses. In adulthood, their modest lives fall far short of her grand ambitions. But now, twenty years after the book's release, she hopes to redeem herself by taking part in a new documentary.
Meg, who hasn't picked up a paintbrush in years, adamantly refuses to participate, until a car accident leaves her with crushing medical bills. While she recuperates in Seattle, the three sisters reluctantly meet with filmmaker Hal Seeger, another former prodigy. Like them, he's familiar with the weight of failed potential. But as he digs deeper, he uncovers secrets they've hidden from each other—and a revelation that will challenge their beliefs, even as it spurs them to forge their own extraordinary lives at last.
---
What do you think about this review?
Comments
No comments posted.

Registered users may leave comments.
Log in or register now!