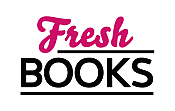 Summer Reads are HOT in July!
"A totally enthralling murder mystery set in high society Ghana!"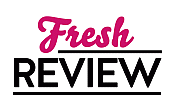 Reviewed by Audrey Lawrence
Posted September 20, 2017

Life is now getting a little better for Christine, the wife of Chief Superintendent Darko Dawson of the Criminal Investigation Department (CID) of the Ghana Police Service. Darko has more time now to help with their two sons, Sly and Hosiah, as his work is more likely to let him come home when not working, despite the fact that he has to spend much of his spare time caring for his father who has Alzheimer's Disease.
Still, Christine has her share of worries and right now, she is very concerned about her favorite cousin Kate. Katherine Yeboah Vanderpuye is having her share of problems in her marriage and now wants to divorce her husband Solomon. Christine has driven to Kate's gated and expensive house to help her move, but why are all the police and neighbors here? What has happened?
In this fifth mystery story involving Darko Dawson, author Kwei Quartey instantly pulls you into a glitzy high fashion wedding in Accra, the capital of Ghana, complete with a beautiful bride and a handsome groom who also is rich and has a great job as an attorney. Their future together promises to be happy, despite the snootiness of her mother-in-law and the sister of the groom. Yet when the usual "after love and marriage, comes the baby carriage" didn't happen, gossip and nastiness starts and escalates right up to Kate's husband and his sister accusing Kate, a professional accountant, of witchcraft. But now, it seems that Kate's gatekeeper Gabriel been murdered the night before Kate is to leave her home and divorce Solomon. Who could have committed this very vicious crime?
With its rich and colorful dialogue, strong sense of place and fast-changing plot development, DEATH BY HIS GRACE should appeal to readers of all genders, whether mystery or police procedural fans or not. Having read some of the other books in this series, I will also vouch that long-standing fans of Quartey will be thrilled by this compelling new mystery. New fans can still definitely enjoy DEATH BY HIS GRACE as a standalone mystery and then will want to read some of the previous stories about detective Darko Dawson. He is a complex character who is compassionate and principled, yet with his own small self-justified indulgences and love for his native food.
With Quartey's family history of having a black American and a Ghanaian father as well being a practicing medical doctor, the author certainly knows how to convey that special and authentic spirit of Ghana and its people that make his books so compelling. His descriptions of secondary characters, such as Clem Howard, the Bishop, and Lance Corporal Mabel Kusi, his new trainee detective, and the reactions of others to them are so vivid it makes them instantly alive in the mind's eye.
Equally well, Quartey poignantly and with humor points out the dark undercurrents that affect people in Ghana. He highlights issues of social justice in his books and DEATH BY HIS GRACE is no exception. In this mystery. Quartey focuses on how religion, particularly traditional beliefs and the impact of the mega Pentecostal churches, influences the people as well as the systems in which they intertwine in Ghana. I fully appreciate how he skillfully makes this information part of the plot in DEATH BY HIS GRACE.
If you are a reader who likes to figure out the WHODONEIT, there are lots of good possibilities for you and Darko. As they say, the devil is in the details as alibis don't always add up. So, check out DEATH BY HIS GRACE for a totally enthralling reading experience! You will be glad you did! Enjoy!
SUMMARY
Accra, Ghana: Katherine Yeboah's marriage to Solomon Vanderpuye is all the talk of Accra high society. But when it becomes apparent that Katherine is infertile, Solomon's extended family accuses her of being a witch, hounding her until the relationship is so soured Solomon feels compelled to order Katherine out of the house they shared. Alone on her last night there, Katherine is brutally murdered by an intruder.
Chief Inspector Darko Dawson of the Ghanaian federal police has personal as well as professional reasons to find the killer fast: Katherine was the first cousin of his wife, Christine, who is devastated by the tragedy. As Darko investigates, he discovers that many people close to Katherine had powerful motives to kill her, including: Solomon, her husband; James Bentsi-Enchill, her lawyer and ex-lover; and her filthy rich pastor, Bishop Clem Howard-Mills. In order to expose the truth, Darko must confront the pivotal role religion plays in Ghana—and wrestle with his old demons the investigation stirs up.
Excerpt
K AT H E R I N E W O U L D N E V E R F O R G E T the day she married Solomon. The wedding was immense, glorious, and the talk of Accra. Solomon's father, Ezekiel Vanderpuye, a wealthy ex- member of parliament, spared no expense. Clem Howard-Mills, one of Ghana's most prominent bishops, officiated the service at the Power of God Ministry Church in La Paz on the outskirts of Accra.

Four hundred guests flocked to Unique Floral Palace for the reception. The enormous space dazzled in white and gold, with Queen Anne's lace, white calla lilies, and pink gardenias decorating the guests' tables. Lights cascaded from ceiling to floor, sparkling like a South African diamond.

Caterers in crisp white uniforms served up a large spread of food, from palm nut soup to kung-pao chicken. Cham- pagne, wine, beer, and hard liquor flowed while the DJ played loud hip-life. Weddings and funerals—no difference: eat till stuffed; imbibe till drunk. And the first commandment: thou shalt not run out of food or drink, or you will tarnish your name forever.

Solomon and Katherine observed traditional Ghanaian nuptial customs the day after. With gifts of alcohol and yards of cloth, Solomon's family paid an official visit to Katherine's.

The elders on both sides poured libation and performed the necessary rites.

Katherine felt joy and pride whenever she looked at Solomon, so slim and tall in a dark, embroidered smock. Already, she could picture her future life with her husband and two or three kids in a happy home. Katherine wanted a little girl first. After that, she would be perfectly happy with either gender.

For a moment, Katherine watched her parents, Nana and Ransford. She could tell how elated they were. Both of them liked Solomon and admired his intelligence and educational accomplishments. He was a young, up-and-coming lawyer. Eze- kiel, Solomon's father, was also pleased. Every so often, he beamed at Katherine and his eyes moistened behind his spectacles.

Solomon's mother, Maude, was a different matter. She had welcomed Katherine into her family with reluctance. Status was critical to Maude. Vanderpuye, her husband's name, had been tied to the Ghanaian upper class for generations, since the seventeenth century when Dutch colonists and indigenous people produced mixed offspring. Katherine's Yeboah family, on the other hand, was of working class stock, and in Maude's view, fell below a certain "essential" threshold. But to Katherine, her mother-in-law's preoccupation with caste was a pointless con- trivance.

Always at Maude's right hand was her daughter, Georgina. She looked and behaved like her mother—down almost to the ges- ture—and sided with Maude over everything. The two women felt Solomon had rushed into marriage. He had met Katherine a few months before he went off to the University of Virginia to study Business Administration. While away from Ghana, Solo- mon kept in touch with Katherine by phone, WhatsApp, and Skype. They were in love. Some nights Katherine would stay up until three or four in the morning talking to Solomon. Not long after his return to Ghana, he proposed to Katherine. Thrilled, she accepted.

Maude and Georgina had been dead set against Solomon's engagement to Katherine, but Ezekiel had prevailed over his wife and daughter. He told them Solomon had every right to marry the woman he loved.

In the midst of the laughter, drinking, and dancing of the after-wedding party, Katherine stole a glance at her mother-in- law. Maude's mouth was hard, her jaw set, and her eyes cold.
---
What do you think about this review?
Comments
No comments posted.

Registered users may leave comments.
Log in or register now!