"A Carpathian warrior learns fear and love"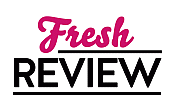 Reviewed by Annetta Sweetko
Posted September 19, 2017

Emeline Sanchez might be living in a safe compound surrounded by beauty and children's laughter but inside she is in agony. In the recent past in tunnels beneath the city, she suffered a terrible ordeal at the hands of an evil master vampire. Nightly, she hears his whispers and threats and fears there is no escaping this DARK LEGACY. Will the truth of her situation force the Carpathians who are protecting her to send her away or even destroy her?
Dragomir Kozel is an ancient Carpathian who was sent to the area on the chance that his lifemate is somewhere close by. So far he has had no luck until an attack on the compound, caused by the mistake of a child, does he find the one for him has been right before his eyes but hidden from him. A small human woman who stayed away from him to protect him? Something unheard of and something that Dragomir must stop for their sake and for those living in the compound. Her secrets become his and she is his to protect and if it must be against all Carpathians ... then so be it.
DARK LEGACY is mind-blowing! There is so much happening right from the beginning that you will need to put aside a lot of free time because this book will not let you go. We return to "Dark Carousel" world and continue where it ends but then a healer is added to the mix and a message from the Carpathian prince for Tariq.
There is action galore in this one with the remaining Malinov vampire brothers trying to force their evil on the world and the small band of warriors ready to stop them. You will find poor Emeline's situation even more heartbreaking, except for the fact that Dragomir will allow nothing to happen to her and eases her fears. I thought it a nice twist that though he was sure they are lifemates, she couldn't believe it, even with the words being said, she was sure she belonged to the vampire. It was a nicely paced process and he was patient and extremely loving toward his mate. It was also very interesting to see him dealing with the children (four orphaned children and a niece of one of the lifemates) when he knew one of them may have been a tool for the vampires. He was scary but fair, just what was needed.
If you love strong warrior men who fight and protect; women who are willing to stand for all they believe in and love; a few good hits of light and laughter; ultra steamy moments; all the while dealing with breath-robbing fear then DARK LEGACY is the book for you.
SUMMARY
In a beautiful compound hidden away from the world, Emeline Sanchez tries to blunt the pain that has wracked her body ever since her terrifying ordeal in the labyrinth beneath the city—when she was forced to exchange blood with an evil master vampire.
Now, it's his voice that haunts her...that calls to her in the dark...that never lets her rest. And while the children that she helped to free from his clutches struggle to heal, watched over by their Carpathian protectors, Emeline knows one thing: She must sacrifice herself to keep them all from harm...
For her beauty is irresistible to the vampires, her psychic ability like a drug. Whipped into a frenzy, they'll never stop coming for her. And only the taste of one Carpathian warrior—the rush of his blood—can save her...
---
What do you think about this review?
Comments
No comments posted.

Registered users may leave comments.
Log in or register now!