"A phoenix is reborn and the danger continues"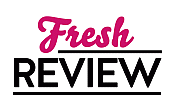 Reviewed by Annetta Sweetko
Posted September 19, 2017

Fantasy Urban | Romance Paranormal
A Phoenix, Emberly Pearson, still answers to the mysterious vampire Rinaldo, while trying to end the virus that is turning regular people into mindless killing machines. Rinaldo wants the scientists and notes he thinks she has because she was working for one of the scientists. She is searching for answers and survival, but first, she must do the ceremony that will bring back to flesh as the ASHES REBORN her other half, Rory, who had died before -- as both had died many times.
The more Em works toward getting answers it becomes more apparent that someone is betraying her. Her partner, Fire Fae, Jackson and she have been ambushed to many times to trust anyone. It is apparent that someone in the Paranormal Investigations Team (PIT) is a mole, though the director and Sam, Em's former lover, don't believe it.
ASHES REBORN takes us back into author Keri Arthur's phoenix world by throwing us immediately into the action. If you read the last book in this series, Em's mate, Rory had died but we get to witness the rebirth, but that leaves him weak and in need of protection so he has only a little to do with this storyline.
I like Em, Rory and Jackson but I just don't quite feel a connection I usually feel for Ms. Arthur's characters. I'm really not sure what the problem is and it saddens me. Em and Rory are phoenixes who are tied but I see them more like friends, Jackson is a horny-dog, though a sweet one and as for Sam I think Em should just cut him off and forget him.
The writing, the dialogue, the world building with its colorful and delightful descriptions of the cities, streets and even the homes and people, is as always fantastic. The action, danger, and intrigue is all there but the romantic nuances are completely missing that I usually find in Ms. Arthur's books. Everything said and done, even with my less than empathetic feelings toward the connections between the lead characters, I do want to know what happens next, the virus victims, PIT, the scientists and with Sam -- unless she takes my advice and kicks him. So I will look forward to the next one.
I do have a word of warning: I have said before in a review that Ms. Arthur often lets bad things happen to her heroines and with that in mind I feel that I must warn readers that a sexual assault happens in this book. It's not overly dramatized or dragged out but it happens.
SUMMARY
The next blazing-hot installment of the Souls of Fire series from the New York Times bestselling author of Flameout
The clock is ticking as Emberly—a phoenix capable of taking human form—races to take revenge against the sadistic and mysterious Rinaldo. The elusive rebel leader threatens to keep killing until he is given all of the research about a plaguelike virus derived from vampire blood.
Forced to reach out to the Paranormal Investigations Team for help, Emberly and her partner, Jackson, must decide who to trust as they follow the trail of dead bodies. When classified information is leaked and their safe house is ambushed, Emberly's suspicions are confirmed—someone at PIT has betrayed them.
A final battle looms and Emberly will need to command all her powers—or watch the world turn to ash....
---
What do you think about this review?
Comments
No comments posted.

Registered users may leave comments.
Log in or register now!