"Another murder means another "Fatal" Threat!"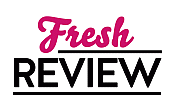 Reviewed by Sharon Salituro
Posted September 19, 2017

Sam is working for the Washington Metro Police and married to Nick who is the Vice President of the United States. They had a rocky start, apart for several years before they got back together. Sam and Nick have adopted a son, Scotty and now feel that their life is complete. Out of the blue, Sam and her whole family, along with Nick's are rushed to a safe place. It seems someone has been sending threats to the White House.
Sam is not happy about this at all. Sam was in the middle of a murder investigation when she was pulled away to go into hiding. While the secret service is trying to get to the bottom of the threat, Sam is allowed to go back to investigating the murder. The biggest question that everyone has is why someone would threaten all of the lives. Does the murder have something to do with it?
The only one that Sam can think of that would want to hurt her and Nick is her ex-husband Peter. Peter has tried in the past to harm both of them. One time he tried to blow both of them up. Peter was the one who had kept Sam and Nick apart all these years. Peter has always loved Sam and vowed that no one would come between them. Just when Sam feels that they are circling in on who is making threats, there is another shocking twist. Peter is murdered. So are the Fatal Threats coming from someone who Peter knew?
I love this series by Marie Force. I have to say, Marie is one of my favorite writers. I have read most of her books but really love this one. Marie has a way of telling a story about love, murder, and suspense. Of course, there is some romance in this book, not a lot. I would say this is more of a mystery than romance book.
Even if you have never read the previous books in the Fatal Series, you will not have a problem trying to figure out who is who. Marie does a great job of bringing in the other books so you don't get confused at all. Of course, there are other characters that are mentioned in FATAL THREAT. Again, you will not have any problem following the storyline.
I am waiting patiently waiting for the next one in the Fatal series to come out. Can't wait to see what Sam and Nick are up to next?
SUMMARY
With a killer on the loose, it's the worst time to be on lockdown…
It's just another day at the office for Washington Metro Police lieutenant Sam Holland when a body surfaces off the shores of the Anacostia River. But before Sam can sink her teeth into the new case, Secret Service agents seize her from the crime scene. A threat has been made against her family, but nobody will tell her anything—including the whereabouts of her husband, Vice President Nick Cappuano.
This isn't the first time the couple's lives have been at risk, but when a bombshell from Sam's past returns to haunt her, she can't help but wonder if there's a connection. With a ruthless killer out for vengeance, and Nick struggling to maintain his reputation after secrets from his own past are revealed, Sam works to tie the threat to a murder that can't possibly be a coincidence. And she has to get it done before her husband's career is irrevocably damaged…
---
What do you think about this review?
Comments
No comments posted.

Registered users may leave comments.
Log in or register now!