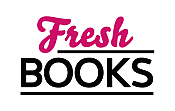 Sweet Romance + Thrilling Intrigue = February Best Reads
"So much more than a princely romp between the sheets!"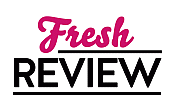 Reviewed by Monique Daoust
Posted September 19, 2017

Romance Erotica Sensual | Romance Contemporary
Prince Kian of Wildemar was being His Royal Hotness, cavorting with two gorgeous women, when he hears a Royal Navy Corps helicopter hovering above his yacht. Kian has been summoned to the palace by his father, the King, and it cannot be good news. It is very bad news indeed: Kian's twin brother, Crown Prince Garrett, has been kidnapped. Reluctantly, Kian has to step in and attend official functions, which he always avoided if he could, not the least because of the vultures who want to snag a prince for their daughters. At a reception, Kian is rescued from one such mama by a pretty server who dumps a tray of champagne glasses on him. American Savannah "Savvy" Breslin took pity on the handsome prince, and sparks fly even higher than the champagne glasses!
Well, hit me with a royal scepter! Amidst the relatively recent avalanche of royalty-themed romance, Tracy Wolff has penned one that really stands out. While I had minor issues with a few things, such as the heroine's nickname: Savvy. Savvy, really? Aside from that a tiny kingdom would be considered influential in world politics, and that a prince from a French-speaking country sounds more like an American biker did not seem very plausible, ROYAL PAIN was an overwhelmingly pleasant surprise!
While the romance, given the premise, was somewhat predictable, I am beyond pleased that the author did not neglect the kidnapping, and made it a significant component of the romance. To my everlasting astonishment, I actually much preferred the kidnapping storyline, and everything it encompassed, to the romance, and the search for Garrett and the repercussions of his abduction had me turning the pages frenetically. Not being a fan of fictional royal romances, I was truly surprised at how ROYAL PAIN captivated me. Had there been a bet, Tracy Wolff would have won it fair and square! Now, I deserve the ROYAL TREATMENT!
SUMMARY
He's a womanizer. He's cocky. He's not exactly a prince. Only he technically is. Meet your new royal obsession in this addictive novel from New York Times bestselling author Tracy Wolff.
Being rich opens a lot of doors. When you're rich and royal, those doors lead to a new bedroom every night. I should know. The tabloids call me His Royal Hotness, Prince Kian of Wildemar. Women across the world see me as a naughty fairy tale, an image I'm happy to indulge. As the spare to the heir, I'm the prince with none of the power . . . and all of the perks.
Then my twin brother is kidnapped, and suddenly I'm the one who could be king. The crown chasers start circling—and yet it's a luscious waitress who catches my eye. With a smart mouth and the curves to back it up, Savannah Breslin is as brazen as I'd expect an American commoner to be.
But Savvy's not interested in playing Cinderella. As sexy as she is, she's no stranger to heartbreak. Besides, a nice guy wouldn't drag her into all the drama that comes along with royalty. Lucky I'm not a nice guy. And, as it turns out, I might not even be her first prince. . . .
---
What do you think about this review?
Comments
No comments posted.

Registered users may leave comments.
Log in or register now!