"Meet some of the best characters."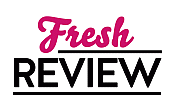 Reviewed by Sandra Wurman
Posted September 4, 2017

Romance Contemporary | Romance Western
Reading books that contain stories contributed by several authors is fun and great beach reads since invariably each story is about the size of a novella. But even more important is that these books provide a wonderful introduction to authors that may have escaped your notice. It's hard to imagine there are many with all my years of reading for pure enjoyment and for reviewing. But every once in a while I kind of trip over a new name -- well new for me -- and that's how I met Maisey Yates. And boy am I happy I did.
Maisey Yates fits perfectly on my list of favorite authors now and books like WILD RIDE COWBOY are why. WILD RIDE COWBOY is book three in the Copper Ridge: The Donnelly's series -- Alex's book. And of course we revisit Alex's brothers Finn and Cain from the first two books. Each of the Donnelly's series deals with the return home to the Laughing Irish ranch.
The first thing you will notice about Clara Campbell is she seems ill suited to live on much less run a ranch. Her distaste for so many food group items truly make you wonder what she actually eats besides Spaghetti O's and Coke. Her reaction to anything green borders on hysterical. It's all part of why Clara just doesn't seem to fit in anywhere -- her actual emotional growth is severely stunted. And we know why that is. Now her world is once again going to be shaken to her very core thanks to the directive left in her brother Jason's will.
Enter Alex Donnelly. Polar opposite to what Clara would picture as her ideal -- anything. As Clara would learn Alex has a rather annoying habit of reminding her of how many woman he had sex with. It seemed to be his way of ensuring that Clara understood that their growing relationship was nothing special -- nothing unique -- certainly nothing lasting.
Clara's life was filled with ending moments -- the deaths of her mother, her father and brother put indelible periods in her life story. At twenty one Clara only knew about those periods and ultimately being left alone.
Alex made Clara feel not alone and this was nothing short of monumental for her. Anything more permanent could only produce still another period. And when Alex finally left -- his time taking care of those loose ends for Clara -- well it would hurt but hopefully she would have learned how to step ahead of the hurt, remember some good times and build a new life on those, albeit without Alex.
The more we learn about Clara the more we recognize what a strong woman she really is. In fact that's the central theme of WILD RIDE COWBOY. Life is more than just a wild ride, more than just getting pleasure where you can. It's about falling into pits, dusting yourself off and finding your footing. It takes a scary amount of strength and courage and that's life. WILD RIDE COWBOY is about having courage to find what makes you happy and having the heart and intelligence to go after it. Alex can be one scary dude. Hides all feelings behind a smile he wears like a mask. Alex let's no one in to see how life had shaped him. Big scary military man to everyone except Clara. Says it all.
Maisey Yates created Alex and Clara with equal measures of humanity and independence. These characters will live on way after you finish WILD RIDE COWBOY. WILD RIDE COWBOY reminds us to never judge a book by its cover. Or a character by your first impression. Simply because you would be so wrong and shortchange yourself in the end. Alex and Clara just may be the best characters Maisey Yates has conjured up from her amazing imagination. Even if you've missed the first two in this wondrous series make sure you don't pass by WILD RIDE COWBOY. It's that good and relevant.
SUMMARY
He's come back to Copper Ridge, Oregon, to keep a promise—even if it means losing his heart…
Putting down roots in Copper Ridge was never Alex Donnelly's intention. But if there's one thing the ex-military man knows, it's that life rarely unfolds as expected. If it did, his best friend and brother-in-arms would still be alive. And Alex wouldn't have inherited a ranch or responsibility for his late comrade's sister—a woman who, despite her inexperience, can bring tough-as-iron Alex to his knees.
Clara Campbell didn't ask for a hero to ride in and fix her ranch and her life. All she wants is the one thing stubborn, honorable Alex is reluctant to give: a chance to explore their intense chemistry. But Clara has a few lessons to teach him, too…about trusting his heart and his instincts, and letting love take him on the wildest adventure of all.
---
What do you think about this review?
Comments
1 comment posted.
Re: Meet some of the best characters.

This sounds like a very goodread read! Thanks!
(Kathleen Bylsma 4:02pm September 9, 2017)
Registered users may leave comments.
Log in or register now!