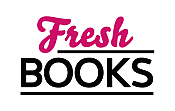 Spring flowers, great May books to enjoy!
"Relatable characters, non-stop action, and a superb romance!"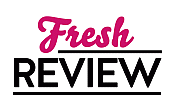 Reviewed by Monique Daoust
Posted September 4, 2017

Romance Military | Romance Suspense
Emma Wright, the assistant to the wife of the US ambassador in the Philippines, is accompanying her boss on a humanitarian mission when they are force to make a crash landing in the middle of the jungle. The pilot barely had time to send a distress signal, he is still barely alive, and Emma feels she has no choice but to try to find help somehow. The Alpha Crew -- an elite and secret SEAL team -- had received the SOS, and they're on it. The Crew were already investigating shady dealings in the area, and they could proceed quickly. Team leader Ryan Owen had seen a picture of Emma, and like every other man, thought her very fetching but it was the determination he saw in her eyes that captured his attention, and he didn't know how right he was!
ALPHA CREW: THE MISSION BEGINS is an ebook reprint of the first two instalments in the Alpha Crew series, and I think it was a great idea to have them in one book, as book 2 THE EDGE OF SURRENDER is a direct continuation of AT THE EDGE. I can hardly imagine how it must have been for readers to have to wait for the second instalment, as book 1 had a cliffhanger that could be interpreted two ways. For this review, I will not necessarily distinguish between the two books unless relevant.
THE MISSION BEGINS is as action-packed as romantic suspense novels come. The story unfolds quickly, while being chockfull of pertinent details, and Laura Griffin doesn't rehash anything. I love it when an author deems her readers intelligent enough not to repeat herself needlessly. I loved Emma! She is so easy to relate to: she's a beautiful, but ordinary woman: fit, but not Ironman fit; resourceful and quick-thinking; an ideal heroine for a romantic suspense. Ms. Griffin paints a vivid picture of the jungle, the heat, the humidity, the rain, and I felt I experienced the whole adventure vicariously. Some details were truly inspired, such as when Emma and Ryan have to resort to creatively get things done with little money. Ryan's muscles are not for titillation either: we are shown that those muscles serve very real purposes; his fit person is not simply convenient eye candy to have the female lead drool endlessly.
In AT THE EDGE, obviously Ryan and Emma meet amidst danger and they are not out of the woods, so to speak, but in EDGE OF SURRENDER, the Crew and Emma are still looking for what really happened with the plane crash, and this is a riveting story indeed. Ryan and Emma also realise that their attraction owes to more than the danger they faced together previously. I loved that the romance itself was relatively drama-free; Ryan and Emma behaved like the adults they are, and the sex scenes were just right and did not intrude on the suspense. The dialogues are easy and natural, the story is solid and tightly plotted, and the writing is smooth and polished.
I had several books waiting for me, and for some reason this book seemed to be calling to me. Laura Griffin was a new author to me, and ALPHA CREW: THE MISSION BEGINS was a fantastic introduction!
SUMMARY
The first two Alpha Crew installments of scorching hot romance between Emma and Ryan are together for the first time in a bundle of sexy, suspenseful adventure!

AT THE EDGE

When Emma Wright's government plane goes down over the Philippine jungle, she's forced to survive alone until an ultra-elite SEAL team goes in after her. As the leader of Alpha Crew, Ryan Owen is no stranger to challenges, but he's never tackled anything quite like this sexy, smart, and resourceful woman. The mission is to get Emma home safely, but danger is everywhere, and Ryan's unexpected desire for Emma could be a deadly distraction.

Back home in California, Ryan's mission is over—but Emma's has just begun. She knows her plane crash was no accident, and she's determined to uncover the truth about what happened—even if her quest for answers puts her at risk. Torn between duty and desire, Ryan searches for a way win Emma's heart while protecting her from an invisible enemy who wants her dead.

EDGE OF SURRENDER

Ryan had one job: keep Emma safe at all costs. But after a night of passion, Emma takes off and Ryan soon realizes he's not the only one looking for her. Can he figure out who's after the beautiful government aide, and why, before she falls into the wrong hands…if she hasn't already?

Emma's fighting to get justice for her fallen comrades, but she can't do it alone. She needs Ryan's help, but that means trusting him—and dealing with the out-of-control desire blazing between them. Can there be any future for a marked woman and a man trained to kill? She hopes they live long enough to find out…
---
What do you think about this review?
Comments
No comments posted.

Registered users may leave comments.
Log in or register now!