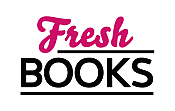 Summer Reads are HOT in July!
"A gripping murder mystery with exceptional characterisations and flawless storytelling!"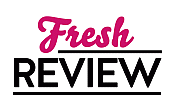 Reviewed by Monique Daoust
Posted August 30, 2017

It had been a quiet summer for the Greenbury Police Department, a semi-retired Detective Peter Decker was enjoying the respite, a welcome change from his previous post in Los Angeles. It was not to last, when his wife Rina while hiking, stepped on dried up bones. Human bones. Someone had been murdered and buried in the quiet college town, and when two more skeletons are found, and two women go missing, Decker fears there might have a serial killer on the loose. The murders are a few years old, working cold cases is never easy, and Decker and his young intern, Tyler McAdams, have their hands full.
As one of my top go-to authors for dependable, exciting, and solid murder mysteries, Kellerman she has done it again. I've been a fan of the Deckers for a long time, probably because of their rarity in fiction: they're Jewish, empty-nesters; Peter is around sixty years old, but he hasn't mellowed out, although his bones ache once in a while. He always comes off as the real thing: not a superhero but as I imagine a real detective. His age is a source of teasing for Tyler, who is still a law student, and their banter and teasing was good for a few laughs; they complement each other perfectly. Ms. Kellerman weaves the events in the Decker family so skilfully in the narrative, that it never interferes with the police story; they are such a wonderfully interesting family.
Faye Kellerman has mastered the art of writing efficiently with surprising eloquence: every detail is sharply defined, and every character impeccably fleshed out. BONE BOX is an absorbing mystery where the characters' strong personalities define the story. Decker and Tyler search for the common threads, and the more they learn, the more confounding it all is, as the straight lines become crisscrossing serpentines. Faye Kellerman has crafted an exceptionally complex mystery, with so many layers, and what is most astonishing is that the denouement unravels as brilliantly as the build-up was carefully engineered. With every book, I always hope that Peter Decker will never retire!
Learn more about Bone Box
SUMMARY
On a crisp September morning, while walking a bucolic woodland trail, Rina stumbles upon human remains once buried deep beneath the forest floor. Immediately, she calls her husband, Peter Decker, a former detective lieutenant with the LAPD now working for the local Greenbury Police. The body has been interred for years and there is scant physical evidence at the gravesite: a youthful skeleton, a skull wound, and long, dark strands of hair surrounding the bones. As Decker and his partner, Tyler McAdams, investigate further, they realize that they're most likely dealing with a missing student from the nearby Five Colleges of Upstate—a well-known and well-respected consortium of higher learning.
And when more human remains are found in the same area, Decker and McAdams know this isn't just a one-off murder case. Short-staffed and with no convenient entrée into the colleges, Decker enlists Rina's help to act as his eyes and ears on campus. Winding their way through a dangerous labyrinth of steely suspects and untouchable academics, Decker, McAdams, and Rina race to protect their community from a psychopathic killer still in the area—and on the hunt for a fresh victim.
---
What do you think about this review?
Comments
No comments posted.

Registered users may leave comments.
Log in or register now!