"The lesson here is that you should always stay alert even in the worst of times or you may end up dead"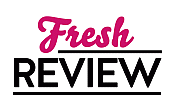 Reviewed by Lynn Cunningham
Posted August 30, 2017

Jacqueline "Jacks" Morales is in a marriage that is sprinting toward an ending that will shatter her. Marriage to James Morales had been a dream come true with his handsomeness and his romantic demeanor. James was everything that she had ever wanted in a man. There was only one thing that stands between a perfect marriage and a troubled one. Yet, Jacks assumes that they are just going through another "rough patch" like all marriages do at times.
These are the things she believes until the day two policemen show up at her front door delivering the heart breaking news that James has been killed in a fiery car accident in Maui. Jacks went into shock instantly but she had one question for the policemen. What was James doing in Maui when he was supposed to be at a business conference in Kansas?
The answer came soon enough. James was not alone in that accident. Another person was with him in the jeep and also killed. This person was a woman named Dylan. It seems that James had been having an affair and Jacks had no clue. While she was trying to recover from all of this information thrown at her at once, a man named Nick shows up at her house. He says he was Dylan's fiancé and is as devastated as Jacks is over all of it.
Then Nick proposes something a bit different. He wants to go to Maui and dig into this accident and affair more so that he can understand and move on. He encourages Jacks to go with him. Finally, agreeing that she could benefit from the trip in the form of maybe healing faster, she tells Nick she will make the trip with him.
Once they are on Maui, Jacks discover things that were not as they seemed on the surface. Will she truly open her eyes before it is too late?
Reading THE GOOD WIDOW is the best use of my time in a while. The authors know exactly how to dangle that hook and pull their readers in at full speed. The plot kept me guessing while going back and forth in what I believed was happening. Just when I thought I might have figured things out, the story does a 180 turn around and I find I was nowhere near correct in my assumptions.
THE GOOD WIDOW presented wonderful characters, or I should say presented them wonderfully because there were a couple of them that I really did not like. That sort of writing is a great thing, though, because it means I felt as if I was right in the middle of things. Character development is so important to readers and Jacks was perfectly rendered. There were times that I would like to have actually shaken her but she had to make a long and independent journey so that she could become the person she was always meant to be; even if it took stepping out of her comfort zone and risking everything to do it.
Pick up a copy of THE GOOD WIDOW soon. Then spend an afternoon diving into the story. With a perfect blend of self-discovery and suspense, you will not be disappointed that you made the choice of joining Jacks on her sad, yet dangerous, journey in her search for the truth. Nothing is true as it seems.
SUMMARY
Bestselling authors Liz Fenton and Lisa Steinke make their suspense debut in this twisty, emotional thriller.
Elementary school teacher Jacqueline "Jacks" Morales's marriage was far from perfect, but even in its ups and downs it was predictable, familiar. Or at least she thought it was…until two police officers showed up at her door with devastating news. Her husband of eight years, the one who should have been on a business trip to Kansas, had suffered a fatal car accident in Hawaii. And he wasn't alone.
For Jacks, laying her husband to rest was hard. But it was even harder to think that his final moments belonged to another woman—one who had left behind her own grieving and bewildered fiancé. Nick, just as blindsided by the affair, wants answers. So he suggests that he and Jacks search for the truth together, retracing the doomed lovers' last days in paradise.
Now, following the twisting path of that fateful road, Jacks is learning that nothing is ever as it seems. Not her marriage. Not her husband. And most certainly not his death…
---
What do you think about this review?
Comments
No comments posted.

Registered users may leave comments.
Log in or register now!