"Lockets mean love ... even to a serial killer."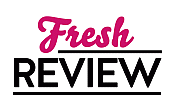 Reviewed by Annetta Sweetko
Posted August 29, 2017

Thriller Serial Killer | Romance Suspense
When Jaci Patterson was 16 she started receiving lockets, bloody lockets with hair and ribbon inside, but no one wanted to believe they meant anything more than a teen seeking attention. Now bodies have appeared from the flooded Mississippi and it just might be that the teen was telling the truth. Jaci will no longer be able to PRETEND YOU YOU'RE SAFE as the nightmare begins again.
Rylan Cooper was one of the non-believers, thinking Jaci just wanted attention but now with another locket having arrived on her doorstep, he knows she is in danger. He and his partner are in security and know how to protect and he plans to do just that whether the prickly woman wants his help or not.
Where do I begin? PRETEND YOU'RE SAFE is a fast paced, deeply moving and sneakily written suspense/romance by author Alexandra Ivy. I, of course, mean that "sneakily" in the nicest of ways, as there are an amazing amount of little twists, turns and downright surprises that throw the reader into a new spin. It is not often that I do not guess the bad guy in a mystery, but in this one, he was a complete and utter surprise.
Jaci had been handed a less than perfect life (having been given to her grandparents so her mother could marry a rich man just might make for a bad beginning) but she has managed to make a very good one, despite the stalker. Now it has all started again but this time with bodies being found from the floods and the truth finally starts coming out. I found the renewal of the acquaintance between Rylan and Jaci to be paced just right. Their past history might have caused a slight block in the path of true love but being in danger has a way of knocking out all obstacles. Rylan was quick to admit that he should have taken her fears seriously back in the day and works to solve the mystery of the lockets and losing his heart in the process. But can he solve the mystery and keep his new love safe?
If you want a mystery that will have you guessing, a romance that is sweet and steamy for a couple that is strong enough for each other and with each other despite the twists of the world around them ... then PRETEND YOU'RE SAFE is the perfect read for you.
SUMMARY
HE SEES YOU
First came the floods. Then came the bodies. The victims—strangled, then buried along the shores of the Mississippi—have finally been unearthed, years after they disappeared. He remembers every satisfying kill . . . each woman's terror and agony. But there's only one he truly wanted. And fate has brought her within reach again . . .
HE KNOWS YOU
Jaci Patterson was sixteen when she found the first golden locket on her porch. Inside were a few strands of hair wrapped around a scrap of bloodstained ribbon. Though the "gifts" kept arriving, no one believed her hunch that a serial killer was at work. Now Jaci has returned home . . . and the nightmare is starting once more.
AND HE'LL NEVER LET YOU GO
Back then, Rylan Cooper was an arrogant deputy sheriff convinced that Jaci was just an attention—seeking teen. It was a fatal mistake. There's a murderer in their midst, someone determined to settle old scores and keep playing a twisted game. And it won't end until Jaci is his forever . . .
---
What do you think about this review?
Comments
1 comment posted.
Re: Lockets mean love ... even to a serial killer.

Wowsers! Quite the review! Thanks!
(Kathleen Bylsma 6:35pm September 4)
Registered users may leave comments.
Log in or register now!