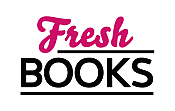 Summer Reads are HOT in July!
"Another outstanding book by the master of the post-Cold War spy thriller!"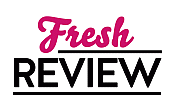 Reviewed by Monique Daoust
Posted August 21, 2017

One loose thread is all it takes for fabric to unravel, and after London's West End is the scene of a multiple terrorist attack, Gabriel Allon has found that elusive thread. Allon, now chief of Israel's Secret Intelligence Service will need to work with friends, foes, and a dangerously enigmatic new MI6 recruit to capture Saladin, the man whose name spells terror the world over.
I had mentioned previously that Daniel Silva had reconciled me with the notion of the spy thriller in the twenty-first century, and with HOUSE OF SPIES, Mr. Silva has even surpassed last's years fantastic THE BLACK WIDOW. HOUSE OF SPIES is so meticulously researched and plotted, it's had to believe that it's fiction, although it chillingly mirrors reality. It's uncanny how Mr. Silva is able to create a feeling of intimacy while describing terrorism and mayhem; how some unsavoury characters become cogs in the machine for the right cause, willingly or not; where good and evil often depends on which side you're on, and every action is intended for the greater good and where sometimes very difficult and sometimes unethical choices must be made in the blink of an eye. The characters are so sharply defined, that their backstories are nearly as captivating as the story itself, and it also makes us aware of why and how some people choose the paths they took. I also find very interesting to see how the author deals with an aging spymaster, Gabriel Allon, whom one wishes were real. Or is he?
The author's vast knowledge of the various intelligence agencies -- British, French, American, and Israeli -- and his astute observations made me feel as if I were an insider, as if I were actually along for the mission, albeit in the comfort of my own home, and seeing how they operate was utterly captivating; in fact, for a book this size, there is not one unnecessary paragraph. Aside from the exceptional tightly and flawlessly plotted story, Daniel Silva's literary abilities contribute to make HOUSE OF SPIES an outstanding book: the flawless pacing; the lack of superfluous nonsense; the always elegant yet smooth writing; the superbly easy dialogues, with an occasional bon mot that shine like a shooting star in the blackest night.
Daniel Silva is God's gift to spy thrillers lovers, and for any other author, I might wonder how one could ever top such a fabulous book, but somehow, I am not worried at all for Mr. Silva, as I feel he still has many, many exciting stories to tell. HOUSE OF SPIES is the best post Cold War thriller I have ever read, and the best spy thriller in the last several decades.
SUMMARY
From the #1 New York Times bestselling author of The Black Widow comes the thrilling new summer blockbuster featuring legendary spy, assassin and art restorer Gabriel Allon.
A heart-stopping tale of suspense, Daniel Silva's runaway bestseller, The Black Widow, was one of 2016's biggest novels. Now, in House of Spies, Gabriel Allon is back and out for revenge – determined to hunt down the world's most dangerous terrorist, a shadowy ISIS mastermind known only as Saladin.
Four months after the deadliest attack on the American homeland since 9/11, terrorists leave a trail of carnage through London's glittering West End. The attack is a brilliant feat of planning and secrecy, but with one loose thread.
The thread leads Gabriel Allon and his team of operatives to the south of France and to the gilded doorstep of Jean-Luc Martel and Olivia Watson. A beautiful former British fashion model, Olivia pretends not to know that the true source of Martel's enormous wealth is drugs. And Martel, likewise, turns a blind eye to the fact he is doing business with a man whose objective is the very destruction of the West. Together, under Gabriel's skilled hand, they will become an unlikely pair of heroes in the global war on terror.
Written in seductive and elegant prose, the story moves swiftly from the glamour of Saint-Tropez to the grit of Casablanca and, finally, to an electrifying climax that will leave readers breathless long after they turn the final page.
But House of Spies is more than just riveting entertainment; it is a dazzling tale of avarice and redemption, set against the backdrop of the great conflict of our times. And it proves once again why Daniel Silva is "quite simply the best" (Kansas City Star).
---
What do you think about this review?
Comments
No comments posted.

Registered users may leave comments.
Log in or register now!