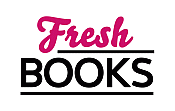 Great Summer reading - June releases
Daniel Silva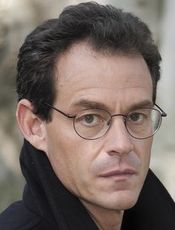 Daniel Silva is the award-winning, #1 New York Times bestselling author of The Unlikely Spy, The Mark of the Assassin, The Marching Season, The Kill Artist, The English Assassin, The Confessor, A Death in Vienna, Prince of Fire, The Messenger, The Secret Servant, Moscow Rules, The Defector, The Rembrandt Affair, Portrait of a Spy, The Fallen Angel, The English Girl, The Heist, and The English Spy. His books are published in more than thirty countries and are bestsellers around the world. He serves on the United States Holocaust Memorial Council and lives in Boca Raton, Florida, with his wife, NBC correspondent Jamie Gangel, and their two children, Lily and Nicholas.
Log In to see more information about Daniel Silva
Log in or register now!
Series
Gabriel Allon
Books:
Unti Silva Novel 2023, July 2023
Hardcover
Portrait of an Unknown Woman, June 2023
Gabriel Allon Series #22
Mass Market Paperback / e-Book
Portrait of an Unknown Woman, February 2023
Paperback / e-Book
Portrait of an Unknown Woman, July 2022
Gabriel Allon
Hardcover / e-Book / audiobook
The Cellist, March 2022
Gabriel Allon # 21
Paperback / e-Book (reprint)
The Cellist, July 2021
Gabriel Allon #21
Hardcover / e-Book
The Order, June 2021
Gabriel Allon #21
Mass Market Paperback / e-Book (reprint)
The Order, July 2020
Gabriel Allon #20
Hardcover / e-Book
The New Girl, July 2019
Gabriel Allon #19
Mass Market Paperback / e-Book
The New Girl, July 2019
Gabriel Allon #19
Hardcover / e-Book
The Other Woman, June 2019
Gabriel Allon #18
Mass Market Paperback / e-Book (reprint)
The Other Woman, February 2019
Paperback
The Other Woman, July 2018
Gabriel Allon #18
Hardcover / e-Book
House of Spies, June 2018
Mass Market Paperback / e-Book
The Black Widow, July 2017
Gabriel Allon
Paperback / e-Book (reprint)
House of Spies, July 2017
Gabriel Allon #17
Hardcover / e-Book
The Black Widow, March 2017
Mass Market Paperback
The Black Widow, July 2016
Gabriel Allon #16
Hardcover / e-Book
The English Spy, July 2015
Gabriel Allon #15
Hardcover / e-Book
Heist, July 2014
Gabriel Allon #14
Hardcover / e-Book
The English Girl, July 2013
Gabriel Allon #13
Hardcover / e-Book
The Fallen Angel, July 2012
Gabriel Allon #12
Hardcover / e-Book
Portrait of a Spy, April 2012
Gabriel Allon #11
Paperback / e-Book (reprint)
Portrait Of A Spy, July 2011
Gabriel Allon Novel #11
Hardcover / e-Book
The Rembrandt Affair, August 2010
Gabriel Allon #10
Hardcover / e-Book
The Defector, August 2009
Gabriel Allon #10
Hardcover / e-Book
Moscow Rules, August 2008
Gabriel Allon #8
Hardcover / e-Book
The Secret Servant, June 2008
Gabriel Allon #7
Paperback / e-Book (reprint)
The Messenger, July 2007
Gabriel Allon #6
Paperback (reprint)
The Messenger, July 2006
Gabriel Allon #6
Hardcover / e-Book
Prince of Fire, February 2006
Gabriel Allon Series, #5
Paperback / e-Book (reprint)
A Death In Vienna, February 2005
Gabriel Allon Series, #4
Paperback / e-Book (reprint)
The Kill Artist, April 2004
Gabriel Allon Series, #1
Paperback / e-Book (reprint)
The Confessor, February 2004
Gabriel Allon Series, #3
Paperback / e-Book (reprint)
Marching Season, January 2004
Paperback (reprint)
Mark of the Assassin, September 2003
Paperback (reprint)
Unlikely Spy, April 2003
Paperback (reprint)
English Assassin, February 2003
Gabriel Allon Series, #2
Paperback / e-Book (reprint)