"A look into a dark past that touches the present"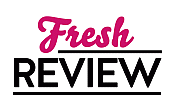 Reviewed by Annetta Sweetko
Posted August 18, 2017

Paranormal Mystery | Romance Paranormal
The characters from DYING BREATH are back as Vicki Preston and her lover, F.B.I. agent Griffin Pryce find themselves and the Krewe of Hunters solving another mystery. Alex, who had been a help and victim of the last case, has gone missing and Vicki needs to find him. When a missing person takes them on a trail of a killer, or possibly more than one, it's with dreams, voices and ghosts that keep them on the right trail. And in this mixture, they still manage to find time to be together as they are still learning each other and the joy, even in scary times, of being in love.
Author Heather Graham has written DARK RITES to be exactly as the name indicates dark and frightening. There are a number of twists and turns that will make you dizzy and then she will throw you a couple of more bends until a very astonishing ending. DARK RITES features a lot of history that does not put humans in a wonderful light. It is the Puritan's, the Salem Witch Trials and some of the depravity that happened during that time period and again in this one that fills the pages. It seems man will never learn. I have to admit that every time I read one of Ms. Graham's Krewe books I end up looking up the area she talks about to learn more of the history.
I love the history, the play of words that Ms. Graham gives her characters that enhance and give imagery to the world she is developing. I have to admit that this one might not be my favorite as far as the couple and their romance goes but for the mystery, it is aces above others in her "Krewe" series. I thought that Vicki this time seemed a little ditsy, though it could have been the stress, she came off disjointed than in the next paragraph decisive and forward. There was also little true contact with the ghosts that was more apparent in the previous books except for Dylan and his new girlfriend ghost Darlene. Usually one of the Krewe will contact a ghost and talk but this time there was little of that. Though at the end those that perished did kind of give a thank you which was a nice touch.
If you want a mystery that will have you gasping at the clues (but I don't think you will solve this one before the end), ghosts, misdirection and a touch of sweet and steamy romance then DARK RITES will fill the bill perfectly.
SUMMARY
The witches, they are real…
A series of bizarre assaults is mystifying Boston police: an unknown attacker is viciously beating random strangers and leaving a note quoting an old warning about witchcraft. History professor Alex Maple was one of the victims, and now he's gone missing. Vickie Preston is certain that someone has taken her friend for malicious purposes. She's having blood-drenched visions that seem to be staining her waking life, and the escalating attacks suggest that a dangerous cult is at work behind the scenes—a cult so powerful that its members would rather die than be apprehended.
Vickie is grateful to have Special Agent Griffin Pryce and the FBI's elite Krewe of Hunters on her side. She and Griffin are finding their way in an increasingly passionate relationship, and Griffin is desperately trying to keep her safe and the two of them sane amid the disturbing investigation. The search for Alex will take them deep into the wilderness of Massachusetts on the trail of a serial killer, and it will take everything they have to survive the ancient evil that awakens and threatens not just the man they're striving to save but their very souls.
---
What do you think about this review?
Comments
No comments posted.

Registered users may leave comments.
Log in or register now!