"There could be a high payment due for some BAD DEEDS."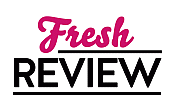 Reviewed by Annetta Sweetko
Posted August 18, 2017

Romance Erotica Sensual | Erotica
Okay, let me warn you right off the bat that BAD DEEDS has one of the worst cliffhangers I have ever encountered. The others of the Dirty Money series hung you out also but this one leaves you with your mouth hanging open in disbelief as you search for more pages, sure that is not the end. Author Lisa Renee Jones certainly knows how to keep her fans wanting more.
If you haven't read any of this series I recommend reading them in order, so there is no confusion on who the good guys are. Right, good luck with that one, as the people you expect to be good might not be completely good, and others you are sure are all bad, well guess again. I have to say this series, as do many of Ms. Jones' stories, keeps you on the edge of your seat with worry and anticipation then relief.
A short synopsis is that the head of Brandon Enterprises has cancer and his son Shane returns to the fold from an outstanding career to clean up and save the family business that his brother, and his father to some degree, has put in danger from a drug cartel. This is the last thing he ever planned to do but quickly finds himself immersed in the bickering and fighting that he had left behind. Also, the last thing he expects in his future is someone like Emily Stevens. But she is there and he plans to keep her by his side as she has brought love back into his world. But with so much danger and intrigue can he clean up the mess and keep all he cares about safe?
In BAD DEEDS there is a lot of mending fences with family members reuniting to fight the cartel that is threatening their business. Shane and Emily continue their growth as a couple and I love watching them become just what the other needs most. They have a steamy, and on occasion embarrassing for Emily, affair going that neither is trying very hard to hide. Secrets from everywhere come out in this book and some seem to draw the players closer. The Brandon family is such a mixture of good, bad, ugly and stupid ... the type of people that can be found in any family tree. The whole series thus far has been a nail-biter, with so much scheming going on and so many different personalities to deal with. I don't normally like cliffhangers and have been known to never buy from an author who uses them, but the Dirty Money series has been worth every moment of anticipation and then some.
SUMMARY
Wall Street meets the Sons of Anarchy in Bad Deeds, the smoldering, scorching next novel in the explosively sexy Dirty Money series from New York Times bestselling author Lisa Renee Jones.
Would you bleed for the one you love?
To save his family empire from the grip of the drug cartel, Shane is pushed to the edge of darkness, forced to make choices he might never make. His father is dying. His brother is desperate to rule the empire and this means war and all gloves are off. His brother only thought he knew what dirty meant. Shane is about to give it new meaning. There is another war brewing though, and that one, is inside him, his battle between right and wrong, light and dark, and in the heat of the night, it is Emily he turns to for escape. Driving her to new limits, pushing her to accept a part of him that even he cannot.
In every one of Shane's seductive demands, Emily can taste and feel, his torment, his struggle to save his family and not lose himself. But he is losing himself, and that is a problem just as dangerous as her secret, that still lurk in the shadows, a threat to the Brandon Family waiting to erupt. No matter where she and Shane have traveled, or will travel in the future, she can't just sit back and watch him become everything he hates, everything he never wanted to become, everything she tried to save him from when she tried to run. It could be their undoing, the end. His end.
This is war, blood will spill, and someone in the heart of the Brandon family will not survive....
Excerpt
"What is in your head right now?"

His eyes heat, darken. "You. Always." He inches back and looks at me. "You're mine. Mine to protect." His voice is low, fierce, and he grips my panties and yanks them away. "Mine to f**k."

I gasp and grab his shoulders. "Shane."

His answer is to wrap his arm around my waist, pull me close, his cheek against mine, his fingers pressing into the V of my body. "Wet, just the way I like you," he says, pressing two fingers inside me. "Wet for me. And too f**king perfect for my sanity sometimes."

"That doesn't sound like a compliment," I pant out, grabbing the lapel to his suit as a sweet ache begins to build in my sex as his thumb strokes my clit.

"And no one else," he murmurs, nipping my earlobe, "will ever touch you like this." His fingers caress deeper inside me. "No one," he adds, "will ever make you say their name like I want you to say mine right now. Say it."

"Shane," I whisper, and not because he wants me to, but rather because it's there on my lips, the way I wish his tongue was on my lips now. "Shane, I—"

Seeming to know what I need, he cups my head and kisses me, long, slow, sensual strokes of his tongue that somehow make every touch of his fingers more intense. "Come for me," he murmurs, and this time when he kisses me, I start climbing that wall to release, and I'm there at the top in an instant. I stiffen while his fingers and tongue tease, please, and then I jerk, I'm over it, tumbling in an instant into shudders and shakes. Shane's lips lift from mine as he breathes with me. His fingers slow as he eases me through the waves until I collapse against his chest.

He tangles his fingers in my hair and drags my mouth back to his. "And no one but me will ever make you come like that again," he declares, the waves of his emotions beating down any embarrassment I might feel over having had an orgasm on his father's desk.

"No one has ever made me feel what you make me feel, Shane."
---
What do you think about this review?
Comments
No comments posted.

Registered users may leave comments.
Log in or register now!