"Will blood win or will it be love after all!"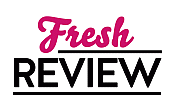 Reviewed by Annetta Sweetko
Posted August 18, 2017

This book, BEFORE THE DAWN, should have a warning label on it. Do not start reading before you go to bed because you will be up all night reading. It is not a can't put down book ... it is a don't you dare put me down book.
Tucker Frost an F.B.I. agent who is a part of the Samantha Dark profiling unit and Dawn Alexander find themselves face to face again after a horrible ordeal tore them apart. Seven years earlier Dawn had been abducted and tortured by the "Iceman" and it was Tucker who rescued her but the damage was done and Tucker had been forced to kill, the Iceman who happened to be his brother, Jason Frost.
Now a copycat is in action in New Orleans, where Dawn is now working as a private investigator. This puts fear in both of them as Tuck is sure the Iceman is dead but Dawn is not so sure because his body was never found after going into the Mississippi. Now the once lovers have to work together to solve the new case, but can they? So many secrets and so many fears tore them apart once can they possibly be together? Especially when it looks like someone wants to frame Tuck in the new murders. Tuck always feared that blood would win out but it was possible that love will win.
BEFORE THE DAWN is romantic suspense at its best. I have always enjoyed the way author Cynthia Eden writes and her suspense is excellent with characters that you can like, feel what they feel and worry about them. Tuck and Dawn had a lot of explaining to do to each other about a number of misunderstandings and this was nicely interwoven in the story line along with the mystery. Ms. Eden's bad guys are either blatant, as Jason, or very sneaky in the fact that you don't suspect them at all. I was very proud of myself, I guessed the bad guy but, didn't figure out why until the reveal to the readers, which was a very neat twist. I also liked the epilogue ... it gave closure to this couple.
If you want to breathe stealing suspense, steamy and sweet romance, bad guys, good guys, action and emotional ups and downs BEFORE THE DAWN has got to be in your hands. If I could put up stars for this book it would be five plus.
SUMMARY
The Killer Instinct series from New York Times bestselling author Cynthia Eden continues as an FBI profiler tracks a case that resurrects ghosts from his past
Ex-SEAL Tucker Frost knows that the world is full of evil. He saw it in the face of his own brother, Jason Frost, a cold, methodical, sadistic killer. A killer Tucker put down with his own hands in order to save Jason's final victim—Dawn Alexander, the only girl who got away from the infamous "Iceman."
It's Tucker's up close and personal experience with evil that's made him perfect for Samantha Dark's experimental profiling division in the FBI. And when women start turning up murdered with the same MO used by the Iceman, Tucker is sent back to Louisiana to investigate.
Ten full years have passed since the night that Tucker faced down his brother…and since he last saw Dawn, his one-time lover. But as Tucker and Dawn grapple with a desire that never died, they must also face the shared shadow from their pasts. Both have the same question—has Jason Frost come back from the dead to hunt again? And this time, will he succeed in killing the victim who got away?
---
What do you think about this review?
Comments
No comments posted.

Registered users may leave comments.
Log in or register now!