"When life opens a new unexpected door, you find love"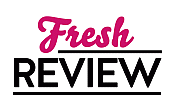 Reviewed by Sandra Wurman
Posted August 17, 2017

Women's Fiction Contemporary | Women's Fiction
Okay, so I just finished LOST AND FOUND SISTERS by Jill Shalvis and realized it is book one in her new series based in Wildstone which made me laugh -- and of course do a happy dance. Why do you ask? Well, one of the issues that conflict the main characters in LOST AND FOUND SISTERS is the fact that Wildstone is a very small town and they are big city people. And yet Jill Shalvis has brought this place and its people to life. So -- we can't leave yet! Personally, I am on board so bring them on.
Quinn Weller is a chef but candidly in L.A. her role and duties are more that of a sous chef -- not too much leeway for any creative talents -- just taking orders from superiors. In Wildstone at Cathy's Café Quinn is challenged to really wear the chef hat. And that's only one of many challenges to face her in LOST AND FOUND SISTERS. Discovering her birth mother's identity and a sister Tilly questions Quinn's identity but also provides some much-needed parts to a life that splintered with her sister Beth's death. Meeting Mick just seemed to cement her resolve that her life back in L.A. was lacking -- big time.
So Quinn is faced with having to make some important and difficult decisions. She is needed in Wildstone even if Tilly is doing her best to keep her at arm's length. But that shouldn't be a surprise. Tilly wasn't aware she had a sister. Her life had revolved around her mother and their lives in Wildstone. Tilly worried that Quinn was going to make her move away and so Tilly did what any teenager would do. She made life difficult for Quinn. Problem was that Quinn was questioning her abilities to do the right thing for Tilly and Tilly was busy keeping tabs on friends that truly needed her.
Definitely at cross purposes these two sisters. But though these observations we come to realize how very alike Quinn and Tilly truly are. Caring, responsible, smart and challenging.
Quinn has some very big decisions to make regarding her future. Is it still back in L.A. or could there be one right there in small town Wildstone with her little sister and the wonderful folks she is meeting. These people are quickly coming to mean a lot to her. They are the lynchpins that were part of her birth mother Caroline and her sister Tilly's life.
On top of all that Mick and Quinn were busy fighting their mutual attraction. Once again it is a case of the geography. Could Mick and Quinn possibly find that relocating to Wildstone could be the best for both of them?
Wow, so many questions and yet you can be sure that Jill Shalvis will provide answers that will please you. Looking for a wonderful summer read -- look no further than LOST AND FOUND SISTERS by Jill Shalvis. It is guaranteed to bring the sunshine into your life. LOST AND FOUND SISTERS is a page turner that you will get lost in. The family is so important and in LOST AND FOUND SISTERS Jill Shalvis reminds us that there are many different forms of family. In small towns, people form strong attachments -- adjunct families you might say. Enjoy.
SUMMARY
From New York Times bestselling author Jill Shalvis comes her first women's fiction novel—an unforgettable story of friendship, love, family, and sisterhood—perfect for fans of Colleen Hoover, Susan Mallery, and Kristan Higgins.
They say life can change in an instant…
After losing her sister in a devastating car accident, chef Quinn Weller is finally getting her life back on track. She appears to have it all: a loving family, a dream job in one of L.A.'s hottest eateries, and a gorgeous boyfriend dying to slip an engagement ring on her finger. So why does she feel so empty, like she's looking for a missing piece she can't find?
The answer comes when a lawyer tracks down Quinn and reveals a bombshell secret and a mysterious inheritance that only she can claim. This shocking revelation washes over Quinn like a tidal wave. Her whole life has been a lie.
On impulse, Quinn gives up her job, home, and boyfriend. She heads up the coast to the small hometown of Wildstone, California, which is just a few hours north, but feels worlds apart from Los Angeles. Though she doesn't quite fit in right away, she can't help but be drawn to the town's simple pleasures…and the handsome, dark-haired stranger who offers friendship with no questions asked.
As Quinn settles into Wildstone, she discovers there's another surprise in store for her. The inheritance isn't a house or money, but rather something earthshattering, something that will make her question everything she thought she knew about herself, about her family. Now with a world of possibilities opening up to Quinn, she must decide if this new life is the one she was always meant to have—and the one that could finally give her the fulfillment she's searched so long for.
---
What do you think about this review?
Comments
No comments posted.

Registered users may leave comments.
Log in or register now!