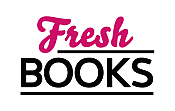 Summer Reads are HOT in July!
"Torrid romance in florence circa 1500"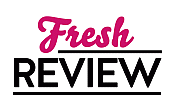 Reviewed by Patricia (Pat) Pascale
Posted August 15, 2017

It is 1469 in Genoa and Simonetta Cattaneo is preparing to meet her suitor for the second time. Dressed in her finest gown of cream silk trimmed in Burano lace, her long magnificent golden hair spills down to her waist. She is absolutely gorgeous. Handsome Marco Vespucci, studying in Venice, is from a wealthy Florentine family, and he is close to the powerful Medici family. Marco is acquainted with her father. Introduced to him at Mass, Simonetta thought he was good looking but she was not overly impressed. However, Marco thought she was the most beautiful woman he had ever seen. He writes immediately to her father asking permission to court her.
Simonetta received a rudimentary education in reading, writing and numbers but convinced her tutor to allow her to read the histories of great men like Caesar and Alexander the Great and then went on to Poetry, which she loved. At their meeting, Marco saw a copy of Dante and asked who was reading it? She told him she was. When he recited from Dante, Simonetta answered his chosen verse and Marco was impressed. He told her she would be in high honor with the Medici circle as she had "an abundance of beauty and poetry", two things that was most prized within the Medici group. Marco, returns to Florence to obtain his parents' blessings and returns to make a serious and substantial offer for her hand, accepted by her father. The couple is now betrothed and to be married in Florence in several months.
Upon her arrival in Florence, Simonetta makes a very positive impression in the glittering Medici circle that is filled with politicians, artists, poets, and philanthropists. Everyone is impressed by her great beauty and intellect. Among the dignitaries, she meets there is handsome painter Sandro Botticelli. There is a strong attraction between them.. They continue to stare at each other during the dinner. Simonetta has never seen a more handsome man and it obvious she falls in love with him at first sight. After dinner, Lorenzo Medici and his wife, propose a toast to Simonetta and Marco and offer to host their upcoming wedding at their private chapel with a reception following at their country home.
After her marriage, Simonetta, recently proclaimed the most beautiful woman in Florence is asked by Sandro Botticelli to pose for him for a painting. This great artist and his muse develop a passionate love affair. while he creates his masterpiece, THE BIRTH OF VENUS.
Alyssa Palombo writes a delightful, historical romance about the great painter, Botticelli. Filled with a lush and sensual background in Florence, the author takes us on an exciting and colorful journey. Hard to put down, I fell in love with Sandro and Simonetta. Ms. Palombo tells a compelling tale of a great love, art and the life in the 15th Century in Italy. I felt the passion in their bittersweet and often sad relationship.
SUMMARY
A girl as beautiful as Simonetta Cattaneo never wants for marriage proposals in 15th Century Italy, but she jumps at the chance to marry Marco Vespucci. Marco is young, handsome and well-educated. Not to mention he is one of the powerful Medici family's favored circle.
Even before her marriage with Marco is set, Simonetta is swept up into Lorenzo and Giuliano de' Medici's glittering circle of politicians, poets, artists, and philosophers. The men of Florence—most notably the rakish Giuliano de' Medici—become enthralled with her beauty. That she is educated and an ardent reader of poetry makes her more desirable and fashionable still. But it is her acquaintance with a young painter, Sandro Botticelli, which strikes her heart most. Botticelli immediately invites Simonetta, newly proclaimed the most beautiful woman in Florence, to pose for him. As Simonetta learns to navigate her marriage, her place in Florentine society, and the politics of beauty and desire, she and Botticelli develop a passionate intimacy, one that leads to her immortalization in his masterpiece, The Birth of Venus.
Alyssa Palombo's The Most Beautiful Woman in Florence vividly captures the dangerous allure of the artist and muse bond with candor and unforgettable passion.
---
What do you think about this review?
Comments
No comments posted.

Registered users may leave comments.
Log in or register now!