"Book one of a fabulous nail biting crime story unfolds."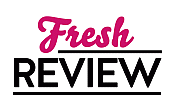 Reviewed by Sandra Wurman
Posted August 14, 2017

Romance Suspense | Romance Western
Welcome to a three book series based on the kidnapping of twin infants that took place twenty five years ago. There's no denying that this baby girl and boy disappeared. There was also a ransom paid. The babies never made it back safely to their home. And candidly the road to discovery was at a dead end. The babies' father has for all these years kept up hope that his children were alive and well. Where they were -- well that's where the road to nowhere begins. No one knows anything conclusive. People were charged. One man died on way to becoming the person most likely to have been perhaps the mastermind of this horrific event that candidly destroyed this family. The mother of the twins has been institutionalized all these years living in her own hell. And public opinion has never gone passed the probability that the man and this woman were in cahoots.
Okay do I have your attention yet?
DARK HORSE by B.J. Daniels is book one of the Whitehorse Montana: the McGraw Kidnapping series. In each of the three books Daniels gives you still another clue or look into the events of that fateful evening. The list of suspects seems to grow exponentially with each and every page. There are times you are pretty sure you've got it. And then B.J. Daniels steps back in with still another possibility and you are off and running again.
DARK HORSE has an amazing cast of characters, some good, some bad, some conflicted and some pathetic. The power of suggestion can be powerful -- no pun intended. In fact there is nothing comical about the premise of DARK HORSE. Twin infants are kidnapped -- no real viable clues and yet justice was meted out. Family is torn apart and each and every person is the walking dead. No one has managed to more past that night.
For successful crime novelist Nikki St. James coming to the McGraw ranch at the request of the patriarch Travers is having an unusual effect on her. There is something in the wind that turns her blood to ice. And Nikki is quick to acknowledge time is not on her side.
It would appear that there are definitely those that would rather Nikki not use McGraw kidnapping as the focus of her next crime novel. In fact some of the creepy chilling feelings that Nikki manages to shake off are beginning to get too real to dismiss. There are definitely forces possibly in the McGraw household that have much to hide. Someone or perhaps more than one person has something that they would just like to remain unknown. Something that they have successfully hidden for the last twenty five years. Something Travers and his grown sons Cull, Ledger and Boone have had no inkling about.
Someone immediately lets Nikki know that they just don't want her at the McGraw ranch. Small incidents seems to quickly escalate into larger more dangerous threats and yet the culprit manages to stay just outside of suspicion. But Nikki has attracted the attention of Cull the eldest McGraw son. And although like his brothers would just rather attention to their sadness diminish with time, Cull realizes that perhaps the danger still exists and he now couples with this very brave almost foolish writer in her zeal to get to the core of this tragedy.
Wow -- are you on board yet? Well by the middle of DARK HORSE you realize that B.J. Daniels is going to need way more room to get to the bottom of this terrible incident. DARK HORSE won't be able to finally solve this mystery so we will be treated to two more books in this series.
SUMMARY
New York Times bestselling author B.J. Daniels takes readers back to Whitehorse, Montana, with two great stories of suspense and two cowboys who won't be riding alone for long
DARK HORSE For twenty-five years, the case of the McGraw twins kidnapping has remained unsolved. As the eldest son, Cull oversees the McGraw horse ranch, wary of prying eyes. So when true-crime writer Nikki St. James comes forward with new information, Cull can't believe his father invites her onto the compound. His family has suffered enough—he's not about to let St. James snoop and ruin them completely. But Nikki finds the eldest McGraw's protectiveness as endearing as it is aggravating. After all, this case is personal to her, too… And her secrets can set the truth free—if they don't destroy the McGraws first.
THE MYSTERY MAN OF WHITEHORSE Whitehorse has never seen a man like Bridger Duvall before. As much as the rugged stranger keeps to himself, he's sure got the whole town talking. Laci Cavanaugh thinks she might unravel the town's biggest mystery by working for him. But business quickly becomes personal when a murder divides the town. As Christmas closed in, can Bridger and Laci find common ground before the killer strikes again?
Whitehorse, Montana: The McGraw Kidnapping
---
What do you think about this review?
Comments
1 comment posted.
Re: Book one of a fabulous nail biting crime story unfolds.

Wowsers. Thanks for the review.
(Kathleen Bylsma 6:33pm August 15)
Registered users may leave comments.
Log in or register now!