"Time-travel fantasy through a magical dystopian Manhattan"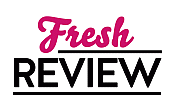 Reviewed by Nick Taraborrelli
Posted August 14, 2017

THE LAST MAGICIAN by Lisa Maxwell centers in both modern- day and early 20th century Manhattan in a world that is heavily influenced by magic. Those who possess this magic are termed Mageus. The problem is there are fewer and fewer Mageus around and the ones who do exist are severely oppressed and forced to live in the shadows. To make matters even worse, the Mageus are trapped by what is called "The Brink". The Brink being an energy barrier that traps them on the island. Those Mageus who attempt to escape and cross the brink are painfully stripped of all magic and left essentially for dead. However, one talented Mageus named Esta has the ability to travel back in time to old New York at the turn of the 20th century. Once there, she hopes to steal a special book that supposedly contains the secrets about who or what created The Brink and that will hopefully lead to the answers that will change the course of history. The only problem is the people who she needs to steal the book from are both well-protected and not that easy to steal from. Old New York is also a very dangerous place where magic is much more volatile and unpredictable. To carry out her ultimate goal Esta must infiltrate the shadowy organization that guards the secret book, risking her own life and the lives of those people she holds most dear. Along the way she will encounter villains from the past unlike any she has ever come across before.
I was extremely impressed by THE LAST MAGICIAN. The concept of people who are gifted with magic being segregated and shunned was one that I had read before, but Lisa Maxwell handled it more deftly than most. I also enjoyed the idea of travelling back and forth in time to attempt to alter the events that lead to the dystopian totalitarian modern-day environment that the Mageus are forced to live in. Esta is a multi-layered protagonist who shows a vulnerable side that makes her more believable as a character. Too many times we see protagonists as indestructible and perfect, who always make the correct decisions no matter what gets thrown at them. Here we have a strong female character who is also prone to doubting herself at times. This doesn't take away from her strength; on the contrary, it shows that she has the ability to critically think about situations and problems that arise. Lisa Maxwell is a new author who I hadn't really heard of before picking up this book. I'm glad that I did though because this was a very enjoyable book that will appeal to anyone who enjoys dystopian, time travel, or even traditional fantasies. I expect to hear more and more accolades as it becomes more widely-read. I thoroughly enjoyed THE LAST MAGICIAN and was impressed by both the world-building and the magnificent writing. Highly recommended!
SUMMARY
From Unhooked author Lisa Maxwell comes a captivating new world filled with magic and deception, about a girl who must travel back in time to find a mysterious book that could save her future.
Stop the Magician. Steal the book. Save the future.
In modern day New York, magic is all but extinct. The remaining few who have an affinity for magic—the Mageus— live in the shadows, hiding who they are. Any Mageus who enters Manhattan becomes trapped by the Brink, a dark energy barrier that confines them to the island. Crossing it means losing their power—and often their lives.
Esta is a talented thief, and she's been raised to steal magical artifacts from the sinister Order that created the Brink. With her innate ability to manipulate time, Esta can pilfer from the past, collecting these artifacts before the Order even realizes she's there. And all of Esta's training has been for one final job: traveling back to 1902 to steal an ancient book containing the secrets of the Order—and the Brink—before the Magician can destroy it and doom the Mageus to a hopeless future.
But Old New York is a dangerous world ruled by ruthless gangs and secret societies, a world where the very air crackles with magic. Nothing is as it seems, including the Magician himself. And for Esta to save her future, she may have to betray everyone in the past.
---
What do you think about this review?
Comments
No comments posted.

Registered users may leave comments.
Log in or register now!