"Magic On Thea Island Of Mure..You Will Love It!"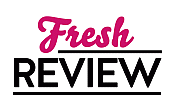 Reviewed by Patricia (Pat) Pascale
Posted August 9, 2017

Women's Fiction Contemporary | Romance Chick-Lit
Flora MacKenzie is a transplant from the Island of Mure in Scotland. She lives and works in London as a paralegal at a prestigious law firm, and has a huge crush on her boss, attorney Joel Binder, who does not even know she is alive. Joel is an overwhelming success in law, only dates blonde models once, then moves on. He has no interest in relationships and lives for his work, and the next big deal. He is delighted when a new client, Colton Rogers, a mega rich tycoon who made his fortune through tech start ups, seeks his help. Colton is building "The Rock," a fabulous five star resort on the Island of Mure and needs local support for getting the proper zoning rules passed in his favor. A windmill farm is scheduled to be built, which will spoil his view and he wants it stopped. He was informed that Joel has a Scottish employee from Mure and wants her to go there at once and work on his behalf. Joel does not hesitate to send Flora.
Returning home after the death of her mother three years ago, Flora returns to the family farm, her father who is suffering from the loss of his beloved wife, and his three sons, who are not warm in their sister's welcome. She finds a mess in the house and they only eat take-out fish and chips from across the street. When she finds her mother's notebook filled with her recipes, Flora begins to cook and charm her family. She impresses the town folks and begins to help Colton Rogers reach his dream. Many colorful characters emerge and slowly but surely coming home again does not seem so bad to Flora.
Customs and traditions on this lovely island along with an intoxicating mixture of food and wine combine to create a romantic story about finding your way home.
Flora has two male attractions that interest her; Charlie, the local boy, and Joel, her long admired boss, who comes to Mure and falls under its' spell, or is it Flora's spell? Jenny Colgan writes a delicious story that is funny, touches the heart with the "coming out" of her brother, Fintan and his attraction to Colton Rogers. The evolving "Cafe by the Sea" is pure delight and there Flora finally knows she is at home at last. This book is 100% lovable and I look forward to the next offering from Jenny Colgan. She has a new fan. I loved it!
SUMMARY
The beloved author of The Bookshop on the Corner returns with a sparkling, sunny, soulful new novel perfect for fans of Elin Hilderbrand.
Years ago, Flora fled the quiet Scottish island where she grew up -- and she hasn't looked back. What would have done on Mure? It's a place where everyone has known her all her life, where no one will let her forget the past. In bright, bustling London, she can be anonymous, ambitious... and hopeleslly in love with her boss.
But when fate brings Flora back to the island, she's suddenly swept once more into life with her brothers -- all strapping, loud, and seemingly incapable of basic housework -- and her father. Yet even amid the chaos of their reunion, Flora discovers a passion for cooking -- and find herself restoring dusty little pink-fronted shop on the harbour: a café by the sea.
But with the seasons changing, Flora must come to terms with past mistakes -- and work out exactly where her future lies...
Funny and heartfelt, The Café by the Sea is a delightful summertime novel that puts a modern twist on the classic Seven Brides for Seven Brothers story.
---
What do you think about this review?
Comments
1 comment posted.
Re: Magic On Thea Island Of Mure..You Will Love It!

Great review and new author to me. Thanks and I'll be
looking for this book.
(Kathleen Bylsma 1:02pm August 11, 2017)
Registered users may leave comments.
Log in or register now!