"Book number two keeps the mystery alive."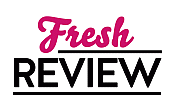 Reviewed by Sandra Wurman
Posted August 7, 2017

Romance Western | Romance Suspense
Once again B.J. Daniels reminds her fans why she is a go to crime author -- no word is superfluous. In DEAD RINGER B.J. Daniels weaves an intricate crime story complete with spot on dialogue of some really intriguing characters. DEAD RINGER never lets you become complacent. Should always be prepared for an unexpected twist that when thought through actually makes sense. So how come you didn't see that one coming.
Book number two in this series is DEAD RINGER that began with DARK HORSE and seems to give us the first sign on hope that at least one of those kidnapped twins is alive and well and has actually come forth with a crucial piece of evidence of their identity.
Travers McGraw is pretty much desperate for any new about his missing son and daughter. They would now be twenty five year old adults and probably with lives of their own.
The older McGraw children have had issues with their own lives. It has taken an enormous toll on each of the three older brothers. The fact that their mother has been institutionalized since the twin's disappearance leaves a gaping hole. Their father has remarried the twins' nanny Patricia who on many levels also bears suspicion. So it's no wonder that the brothers have been somewhat reluctant to move on with lives of their own. They have gathered all their strength and love around their father Travers and would move heaven and earth to find those twins if at all feasible.
Ledger McGraw has had to let his own love life hang by a fragile thread. His girlfriend Abby is now married. Her husband is an angry abusive man who happens to be a deputy sheriff. Not a good combination. Abby firmly believes her husband needs her and refuses to accept the fact that one of these days she will suffer injuries that might kill her. In the past few months it has become apparent that Abby can no longer hide her bruises. These beatings have landed her in the hospital and has captured the attention of several people most notably Ledger. Just what the McGraw family needs. But there is no way Ledger can turn a blind eye on what is happening to the woman he has loved all these years. He stayed apart with respect to her marriage but now the line has become blurred. Abby's life is in danger. She needs an intervention. The McGraw's are an amazing close family who will willingly close ranks around Ledger's goals even though they are still trying to come to grips with the possibility that they may have finally found at least one of the missing twins. Could the young man be the missing son Oakley? Can they trust his story even if he did provide a crucial clue?
Okay we're on the right track now. B.J. Daniels is hinting that the twins may indeed be alive after all these years. But proving the identity of those that come forth is a difficult task. In DEAD RINGER B.J. Daniels keeps reminding us that we must carefully check out any hints or clues regardless of how impelling they are. And even if we do finally figure out the fate of Oakley McGraw there is still the matter of his twin Jesse Rose. Whatever has happened to Jesse Rose? Stay tuned for part three.
SUMMARY
Can a stubborn cowboy recapture the one who got away?
Ledger McGraw may know all about horses, but he doesn't know anything about the lie that broke up his first romance with waitress Abby Pierce. Abby, tricked into marrying the wrong man, is at the end of her tether in her abusive relationship. When she learns the truth about her terrible marriage, she becomes desperate to escape it—before her jealous husband kills her.
Though Ledger's heart was wounded by Abby, he'll still do anything to protect her and free her from her violent spouse. He's determined to win her back and reignite their passion…
---
What do you think about this review?
Comments
No comments posted.

Registered users may leave comments.
Log in or register now!