"In a time of war and intrigue, who can be trusted?"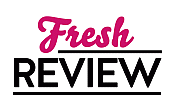 Reviewed by Audrey Lawrence
Posted August 7, 2017

It is eleven-year-old Alfie who finds him first. Displaced from his own home by the bombs falling on London, Alfie is living at the gamekeeper's house and had been out that early May morning in 1941 checking on traps for meat. As soon as he sees the man lying face down in the field at the Farleigh estate, he knows that this man is also displaced from where he should be and that he is dead. Just as Alfie realizes the soldier must have fallen from the sky as his parachute had not opened, he hears the sound of a pony's hooves and tries to stop a young girl from running over the dead man.
Although the youngest of five sisters of Roderick Sutton, the Earl of Westerham, twelve-year-old Phoebe knows how to command a situation. She is going to be the one to tell her father. He does his duty as expected, but Lord Westerham is miffed that he is now forced to live in only one wing of his lovely ancestral home as the army has been billeted in other wings. The war is so inconvenient.
The dead man is dressed like the West Kent soldiers on his estate at Farleigh, but there are small oddities about him that the officer with him notices. Is he a member of the regiment or a German spy? Lord Westerham has no idea about how this dead man will affect him and his family in the future. He also has no idea about what his daughters are up to. How is the war affecting them?
Already well-known for her humourous and intriguing mystery series, including Royal Spyness, Constable Evans and Molly Murphy, New York Times best-selling author Rhys Bowen has created IN FARLEIGH FIELD, a classic World War II story of espionage, traitors and life on the homefront. While the wins and losses of battles are an ever-present concern, Bowen effectively sets her standalone mystery in the English homefront and the struggles they encounter as the war drags on.
Written as a standalone mystery, IN FARLEIGH FIELD is an easy to read, yet very intriguing story that focuses on three main characters and how their lives and actions intersect and affect each other as well as the lives of their families. Bowen opens IN FARLEIGH FIELD with a dramatic incident involving Ben Cresswell, the local Vicar's son and his closest friend, the handsome and daring Jeremy Prescott, the only son of a wealthy aristocratic family. They are also both very close to Pamela Sutton, Westerham's middle daughter, who loves both of them in different ways. How will the war affect their relationships with each other? Can they still trust each other like they did before when they were young? What will happen if the Germans invade?
With her excellent background research work, Bowen quickly and vividly brings this dark period of the war to life and we feel the impact that the war has on the British from those totally committed to their patriotic duty to those who just want the war over by any means, fair or foul. While there is some predictability in some of the characters (and of course we all know the overall ending) IN FARLEIGH FIELD is a delightful work of historical fiction. Bowen does an awesome job in capturing the mood and feelings of the times, the stress on people involved in important roles to keep things confidential, even from their own families as well as the dark underside of some of the aristocracy who may be inclined to help the Germans, so they can get back to the lifestyle they wish to have.
Bowen's many fans and readers who like historical fiction with a nice little mystery parachuted in are sure to enjoy IN FARLEIGH FIELD! I know I just had to keep pages turning to find out what happens next IN FARLEIGH FIELD! Enjoy!
SUMMARY
World War II comes to Farleigh Place, the ancestral home of Lord Westerham and his five daughters, when a soldier with a failed parachute falls to his death on the estate. After his uniform and possessions raise suspicions, MI5 operative and family friend Ben Cresswell is covertly tasked with determining if the man is a German spy. The assignment also offers Ben the chance to be near Lord Westerham's middle daughter, Pamela, whom he furtively loves. But Pamela has her own secret: she has taken a job at Bletchley Park, the British code-breaking facility.
As Ben follows a trail of spies and traitors, which may include another member of Pamela's family, he discovers that some within the realm have an appalling, history-altering agenda. Can he, with Pamela's help, stop them before England falls?
Inspired by the events and people of World War II, writer Rhys Bowen crafts a sweeping and riveting saga of class, family, love, and betrayal
---
What do you think about this review?
Comments
No comments posted.

Registered users may leave comments.
Log in or register now!