"Abused spouse looking for redemption and love."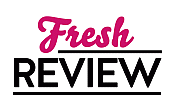 Reviewed by Sandra Wurman
Posted August 3, 2017

Romance Historical | Romance Western
For fans of Linda Broday first know that KNIGHT ON THE TEXAS PLAINS was originally published in 2002. It was book #1 of the Texas Heroes series followed by THE COWBOY WHO CAME CALLING. KNIGHT ON THE TEXAS PLAINS is a study of wife abuse, society indifference and the law turning a blind eye. Taking place in Texas in 1880 just emphasizes the point of how long this type of abuse has gone on -- excused -- overlooked sometimes by the very people charged with protecting those in need. The book is filled with vivid images of a harsh reality. As current and significant as when originally released.
KNIGHT ON THE TEXAS PLAINS could easily be penned taking place in current times. Social workers have their hands full with cases that are frightening. Courts can't handle the load so many cases are settled. Settled as in someone is probably still going to be at the mercy of another.
Make no mistake -- women are strong. Linda Broday makes you aware with several cringe worthy mental images that being a victim doesn't make you weak. The woman at the heart of KNIGHT ON THE TEXAS PLAINS is Jessie Foltry and at the forefront is her strength and audacity to want to live. Jessie bears the mental and physical scars of living eight years with a man -- her husband -- who used her as a human punching bag and worse. The current society somehow felt that a man was entitled to use force to keep his wife in line. It was not against the law for a man to hit his wife. We sometimes wonder about animal abuse but then often say that it shouldn't surprise us when people can be so abusive to another person.
A basic lack of humanity. Jessie was used to that aspect of her marriage. But this strong willed woman kept trying to escape -- get away -- only to be returned and have her body used for sport.
Jeremiah Foltry had no humanity and his treatment of Jessie was the proof. Plain and simple. But nothing really is that simple. The laws of the land still held that murder was murder. And Jessie was guilty of shooting Jeremiah Foltry.
Jessie was on the run from what she had done to save herself and from her husband's band of miscreants when she happened on Duel McClain's camp. Neither Duel nor Jessie would ever fathom how that random event would ultimately change the course of both their lives. Or the baby Marley Rose's. Duel needed Jessie's help to get Marley Rose back to his family farm. Duel had basically won this baby. But in actuality Duel had a heart big as the outdoors. He wouldn't think of turning his back on anyone that needed his help. And candidly speaking there weren't any two people that needed Duel more than Jessie and Marley Rose.
KNIGHT ON THE TEXAS PLAINS is about finding love and making peace with yourself. Linda Broday basically threw together a strange conglomeration of characters that somehow made sense. Broday constructed a very eclectic family that included a dog named Boobie and a goat name Cheeba. Even the animals got credit for contributing to this thrown together family group. If you missed this story first time around KNIGHT ON THE TEXAS PLAINS is worth a look. Not sure if the second book in this series will also be reissued but I'm going to keep an eye out for it.
SUMMARY
He'll do whatever it takes
To keep them safe
Duel McClain has lost everything he's ever loved: his wife, his son, his sense of self. But when a strange twist of fate—and a poker game he'll never forget—leaves an innocent little girl in his care, Duel vows to defend his new family to his very last breath. If only he knew a single thing about taking care of babies...
Just as Duel swears his life can't get any more complicated, a beautiful woman stumbles into the light of his campfire, desperate for help. Jessie Foltry is hungry, tired, and running for her life. She agrees to help Duel care for the child in exchange for his protection, even as she fights to guard her broken heart. But Duel will do whatever it takes to make Jessie see that the Texas plains have more than one kind of knight, and perhaps their salvation is closer than either of them could have dreamed...
Excerpt
Duel lifted his hat from the nail and twisted it around and around. "Suppose I'd better head for the barn."

For the space of several heartbeats he stared at her. It was as if he wanted to say something, but the words wouldn't come. Jessie wished for courage to speak her thoughts—to tell him how she felt—that she'd changed her mind about their sleeping arrangement.

"Duel, I didn't thank you properly for the bonnet." She strode across the room. "I've never seen a lovelier hat." Those weren't the words she wanted to say. That his kiss stole her breath and melted her inside—that his courting art touched her in places no one ever had—that she loved being his wife. Those were things she wished she could tell him.

"I'm proud you like it, Jess."

He held her spellbound in his gaze. Time stood still while the smell of all that was Duel circled her head. An honest smell of a good man who was willing to work his fingers to the bone for a woman in trouble.

Before she could back out, she stood on tiptoe to kiss his deeply lined cheek. "I'm a very lucky woman." Her voice came out husky and soft. "Shoot, we can do better than that." He swept her up in his arms and lowered his head.

A current surged through her when his full, sensual lips met hers. And when her mouth parted softly in surprise, his tongue dipped inside.

"Oh, my," she managed after he let her go. Inside, she was a red-hot, sizzling mess. When she came to her senses, she realized she'd shamefully flung her arms around his neck. Hastily, she dropped them. "I'm not apologizing for that, Jess." An obstinate glint lodged in his stare. "Not asking you to." She felt equally determined. "You're a beautiful woman and…" He left the rest unsaid as he reached for the knob. "Please." She touched his arm. "Don't sleep to the barn."
---
What do you think about this review?
Comments
1 comment posted.
Re: Abused spouse looking for redemption and love.

Hi Sandra, thank you so much for this review. I knew the
subject matter would be hard to digest but I wrote this
book to honor a friend who lived with such abuse. She,
too, was won in a poker game by a horrible man. I vowed to
give her a better life even if it was in fiction. And to
answer your question...yes, The Cowboy Who Came Calling
will be reissued in February. Then in May, Marley Rose,
the baby in this story, gets her own book. She's all grown
up and learns the secret of how she came to be with Duel
and Jessie. It's a powerful story.
(Linda Broday 3:27pm August 3)
Registered users may leave comments.
Log in or register now!