"A compelling story about one woman's struggle for justice in Victorian Scotland"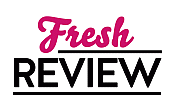 Reviewed by Magdalena Johansson
Posted July 30, 2017

Mystery Historical | Thriller Historical
THE WAGES OF SIN is a historical fiction that has just the right ingredients for me. We have a strong heroine with a past that haunts her, a murder mystery and just the right amount of romance, which for me is pretty little. I love it when you can feel the chemistry between two characters and the author doesn't rush away with it instead builds it up slowly. The book also deals with something that is very close to my heart, women's right to study. Actually, it deals with more than that, the book also deals with things like a woman's right to her own body for instance abortions is a grave sin.
Sarah Gilchrist, the book's protagonist has arrived in Edinburgh to attend the medical school. She has basically been kicked out of her home and has been sent to her aunt and uncle after being disgraced. For her aunt the medical school is not the ideal choice, but Sarah's parents have agreed to let her attend. The aunt had much preferred to see Sarah married like a good and decent Christian woman should do. Not doing things like study, that's not something that women should do. But, Sarah's parents, despite their disappointment with Sarah have agreed to let her follow her dream. On the side Sarah is helping out at The St Giles' Infirmary for Women, where thieves, whores and the poor can find help. However, one day at school Sarah is shocked to find in the university dissecting room the body of Lucy a prostitute she had met the previous day and helped at the Infirmary. And, she is quite sure Lucy was murdered. But, how to find out who killed Lucy when no one believes her?
Kaite Welsh has written a marvelous book. It's the kind of book that I feel enriched by after finishing it. It's a phenomenal story in it has not only an engrossing murder mystery, but it also deals with women's situations at the end of the 19th century. How they had to fight to be accepted at medical school. Sure, they had the right, but every day is a fight against the male teacher and students that think women don't belong there. And, even among the women there are struggles as Sarah Gilchrist very well know since some of them shun her because of her past. Speaking of Sarah Gilchrist, she's such a brave woman, trying to find out the truth about women no one cares about, even risking her own life doing so. I found myself really liking her.
THE WAGES OF SIN is a book that caught my attention from the very start and the story both engrossed and infuriated me. As a woman living in the 21st century I can take so much for granted. Reading a book like this humbles me. Kaite Welsh has written a fantastic book, and I do hope that it's not the only book that will star Sarah Gilchrist. I would very much read more books with her. Additionally, the ending of the book really left me with the feeling this is just the start of Sarah Gilchrist's story.
SUMMARY
A page-turning tale of murder, subversion and vice in which a female medical student in Victorian Edinburgh is drawn into a murder investigation when she recognizes one of the corpses in her anatomy lecture.
Sarah Gilchrist has fled London and a troubled past to join the University of Edinburgh's medical school in 1892, the first year it admits women. She is determined to become a doctor despite the misgivings of her family and society, but Sarah quickly finds plenty of barriers at school itself: professors who refuse to teach their new pupils, male students determined to force out their female counterparts, and―perhaps worst of all―her female peers who will do anything to avoid being associated with a fallen woman.
Desperate for a proper education, Sarah turns to one of the city's ramshackle charitable hospitals for additional training. The St Giles' Infirmary for Women ministers to the downtrodden and drunk, the thieves and whores with nowhere else to go. In this environment, alongside a group of smart and tough teachers, Sarah gets quite an education. But when Lucy, one of Sarah's patients, turns up in the university dissecting room as a battered corpse, Sarah finds herself drawn into a murky underworld of bribery, brothels, and body snatchers.
Painfully aware of just how little separates her own life from that of her former patient's, Sarah is determined to find out what happened to Lucy and bring those responsible for her death to justice. But as she searches for answers in Edinburgh's dank alleyways, bawdy houses and fight clubs, Sarah comes closer and closer to uncovering one of Edinburgh's most lucrative trades, and, in doing so, puts her own life at risk…
An irresistible read with a fantastic heroine, beautifully drawn setting, fascinating insights into what it was like to study medicine as a woman at that time, The Wages of Sin is a stunning debut that heralds a striking new voice in historical fiction.
---
What do you think about this review?
Comments
No comments posted.

Registered users may leave comments.
Log in or register now!