"Troubleshooters romantic suspense is finally back!"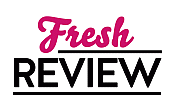 Reviewed by Make Kay
Posted July 24, 2017

It's been 2011 since the last full Troubleshooters novel, with a few throw-away short stories and novellas since then. This is a series I've adored for YEARS, and I had no problem picking up again with the small amount of refresher that Brockmann provides. While it's not at all necessary for the reader to already know the prior characters who show up here, I do think it heightens the enjoyment to know the backstories. While this book could be read on its own plotwise, it does have a very tough time standing on its own merits in comparison to other books by the same author.
The heroine, Shayla, is an author who writes romantic suspense books. The main character in Shayla's books, Harry, talks to Shayla in her head, and she answers him back, often audibly telling him to "shhhh". I stopped reading HEROES ARE MY WEAKNESS by Susan Elizabeth Phillips part of the way in because of the over-the-top annoying cutsieness of the heroine's puppets that she used as an emotional crutch. The imaginary Harry here has the same sort of grating and chirpy intrusion into the tale, and it feels to me that the author just wants to hit us over the head with how quirky she's making her heroine Shayla. It annoys me that Pete never asks Shayla why she is constantly muttering "shhhh" all the time. Shayla starts out portrayed as a shallow ditz, although her brains and practicality thankfully show up fairly quickly. Not quickly enough to completely restore her in my good graces, however.
Pete is a typical swoony Brockmann hero. Tough and capable, this hot guy is nicely ogle-able, and his neighbor Shayla has been doing just that. But his real impact for me is what he has between his ears. He's highly intelligent, and willing to express himself. I love a hero who can communicate! Pete's teenage daughter Maddie runs away in an attempt to recover the stolen money that an acquaintance has skimmed from a drug dealer and blamed on Maddie. Shayla assists Pete in his frantic search for his daughter, and along the way they find that they are much more compatible than they ever would have guessed. Both Pete and Shayla bring real strengths to their partnership that balance them well.
Maddie's great-aunt and her family were imprisoned in the WWII Japanese internment camp, and there is a lot of historical information regarding the camp brought into the story. It feels like there is a more history crammed into the book than there is space for, leaving me feeling uncomfortably cramped. Additionally, there is an underlying heavy-handed theme about the perils of racism and bigotry. These topics, when deftly handled, can flesh out a story, but here just serve to pull me out of the romantic suspense into an arena where I feel somewhat preached at. There's a lot packed into this story. It's a testament to Brockmann's writing abilities that the book is as good as it is (I'll still give it 3.5 to 4 stars), but it's a far cry from the typical 5 star knock-it-out-of-the-park book that I expect from Brockmann. I know she's been hit with writer's block recently (which also happens to the heroine in this book, ahem), so hopefully Brockmann's next offering will be back up to her usual level of amazingness.
SUMMARY
The Troubleshooters return in the latest thriller from New York Times bestselling author Suzanne Brockmann! Some Kind of Hero showcases Brockmann's signature white-knuckle suspense, romantic twists, and sexy Navy SEALs.
Navy men don't come tougher than Lieutenant Peter Greene. Every day he whips hotshot SEAL wannabes into elite fighters. So why can't he handle one fifteen-year-old girl? His ex's death left him a single dad overnight, and very unprepared. Though he can't relate to an angsty teen, he can at least keep Maddie safe—until the day she disappears. Though Pete's lacking in fatherly intuition, his instinct for detecting danger is razor sharp. Maddie's in trouble. Now he needs the Troubleshooters team at his back, along with an unconventional ally.
Romance writer Shayla Whitman never expected to be drawn into a real-world thriller—or to meet a hero who makes her pulse pound. Action on the page is one thing. Actually living it is another story. Shay's not as bold as her heroines, but she's a mother. She sees the panic in her new neighbor's usually fearless blue eyes—and knows there's no greater terror for a parent than having a child at risk. It's an ordeal Shay won't let Pete face alone. She's no highly trained operative, but she's smart, resourceful, and knows what makes teenagers tick.
Still, working alongside Pete has its own perils—like letting the heat between them rise out of control. Intimate emotions could mean dangerous, even deadly, consequences for their mission. No matter what, they must be on top of their game, and playing for keeps . . . or else Pete's daughter may be gone for good.
---
What do you think about this review?
Comments
1 comment posted.
Re: Troubleshooters romantic suspense is finally back!

Could be the start of something good! Thanks.
(Kathleen Bylsma 6:12pm July 30, 2017)
Registered users may leave comments.
Log in or register now!