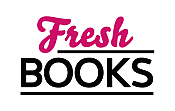 Giving thanks for reading in November
Suzanne Brockmann
Blogging at Fresh Fiction
Suzanne and Melanie Brockmann | Own Your Awesome
October 8, 2015
Mel: WILD SKY is a paranormal story, set in Florida, approximately Read More...
Suzanne Brockmann | Writing YA vs. Writing Adult Romance
October 7, 2014
For me, the main difference between writing YA (young adult) and adult romance is the narrative voice. When I write romantic suspense, I use what Read More...
Suzanne Brockmann | Storytelling delivery vehicles: Books vs. movies
June 12, 2011
On June 6th, my 51st published work, WHEN TONY MET Read More...
Sandi Shilhanek | Did the economy change your library
August 2, 2009
This week one of my Yahoo groups was discussing the newest Suzanne Brockmann book, Read More...
Suzanne Brockmann, a New York Times and USA Today bestselling romance author, has won 2 RITA awards, numerous RT Reviewers' Choice, and RWA's #1 Favorite Book of the Year three years running. She has written over 50 books, and is widely recognized as a "superstar of romantic suspense" (USA Today). Suzanne and her daughter, Melanie Brockmann, have been creative partners, on and off, for many years. Their first project was an impromptu musical duet, when then-six-month-old Melanie surprised and delighted Suz by matching her pitch and singing back to her. Suzanne splits her time between Florida and Massachusetts while Mel lives in Sarasota, Florida. NIGHT SKY is Mel's debut and Suzanne's 55th book. Visit Suzanne at www.SuzanneBrockmann.com.
Interviews for Suzanne Brockmann
Interview with Suzanne Brockmann
February 1, 2009
Log In to see more information about Suzanne Brockmann
Log in or register now!
Series
Troubleshooters | Night Sky
Books:
Some Kind of Hero, July 2017
Troubleshooters #19
Hardcover / e-Book
Wild Sky, October 2015
Night Sky #2
Hardcover / e-Book
Way of the Warrior, May 2015
Paperback / e-Book
Night Sky, October 2014
Night Sky #1
Paperback / e-Book
Do or Die, February 2014
Reluctant Heroes #1
Hardcover / e-Book
Passion and Peril, November 2013
Mass Market Paperback / e-Book (reprint)
Headed For Trouble, May 2012
Paperback / e-Book
Born To Darkness, March 2012
Fighting Destiny #1
Hardcover / e-Book
Breaking The Rules, February 2012
Troubleshooters # 16
Paperback / e-Book
When Tony Met Adam, June 2011
e-Book
Night Watch, June 2011
Paperback
Tall, Dark And Deadly, May 2011
Paperback
Tall, Dark And Daring, April 2011
Paperback
Breaking The Rules, March 2011
Troubleshooters #16
Hardcover / e-Book
Tall, Dark And Devastating, November 2010
Paperback
Tall, Dark And Fearless, October 2010
Paperback
Infamous, August 2010
Mass Market Paperback
Hot Pursuit, August 2009
Troubleshooters #15
Hardcover
Dark Of Night, July 2009
Troubleshooters #14
Mass Market Paperback (reprint)
The Kissing Game, March 2009
Mass Market Paperback
Dark Of Night, February 2009
Troubleshooters #14
Hardcover
Kiss And Tell, November 2008
Sunrise Key #1
Mass Market Paperback (reprint)
Hero Under Cover, November 2008
Mass Market Paperback (reprint)
Into the Fire, August 2008
Troubleshooters #13
Hardcover
Body Language, May 2008
Mass Market Paperback
No Ordinary Man, May 2008
Paperback (reprint)
All Through the Night, November 2007
Troubleshooters #12
Hardcover
Forbidden, October 2007
Paperback (reprint)
Force of Nature, August 2007
Troubleshooters #11
Hardcover
Into the Storm, August 2007
Troubleshooters #10
Mass Market Paperback (reprint)
Ladies' Man, September 2006
Paperback (reprint)
Into the Storm, August 2006
Troubleshooters #10
Hardcover
Breaking Point, July 2006
Troubleshooters #9
Paperback (reprint)
The Admiral's Bride, April 2006
Paperback
Tall, Dark and Dangerous, December 2005
Trade Size (reprint)
Hot Target, November 2005
Troubleshooters #8
Paperback (reprint)
Breaking Point, July 2005
Troubleshooters #9
Hardcover
Hot Target, January 2005
Troubleshooters #8
Hardcover
Embraced By Love, October 2004
Paperback
Flashpoint, October 2004
Troubleshooters #7
Paperback (reprint)
Gone Too Far, March 2004
Troubleshooters #6
Paperback (reprint)
The Unsung Hero, June 2003
Troubleshooters #1
Mass Market Paperback / e-Book
Into the Night, December 2002
Troubleshooters #5
Mass Market Paperback
Out of Control, March 2002
Troubleshooters #4
Mass Market Paperback
Over the Edge, September 2001
Troubleshooters #3
Mass Market Paperback
The Defiant Hero, March 2001
Troubleshooters #2
Mass Market Paperback / e-Book
Undercover Princess, November 1999
Paperback
Heartthrob, March 1999
Paperback