"Love can be found in the most unusual situations."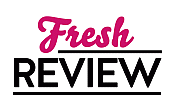 Reviewed by Sandra Wurman
Posted July 24, 2017

Okay what could be better than a story by Linda Lael Miller. How about five between the covers of her new book TOGETHER. Aptly named don't you think? Pretty sure TOGETHER is a Linda Lael Miller homage to different types of romances. Some born out of circumstances, necessity and others quite random. All the stories in TOGETHER were published over twenty years ago and beautifully stand the test of time, true vintage Linda Lael Miller. Perhaps you might have missed them. So now you have the perfect opportunity to be entertained by five lovely short stories written by one of my favorite authors. In recent years Linda Lael Miller has devoted most of her books to subjects that involve animals, ranches with horses, dogs and cats and in TOGETHER we realized that Miller's attachment to animals has been long lived. So of course there are a fair number of furry creatures in TOGETHER.
TOGETHER truly showcases Linda Lael Miller's scope of character and historical reference knowledge. We move from the old west to more current times and in each episode of TOGETHER we face the unique challenges of those that lived during those times. Each was created using the author's impressive use of resources and imagination. What a wondrous combination, no surprise when you consider the writer.
So we start with "In All Seasons" which is about two seemingly star crossed lovers. Hearts and souls blended at a young impressionable age but torn apart by harsh reality. The fact that they are reunited lends itself to a belief in fate. That there is even a remote possibility of a future would be the stuff made of miracles.
Then we move on to "The Scent Of Snow" about sisters Rebecca and younger twins Annabelle and Susan. Rebecca has used her intelligent and tenacity to keep them together as a family even if it meant following a path based on a small lie. Well maybe not all that small but Rebecca is certain that it will not hurt or affect anyone. Best intentions.
"That Other Katherine" is a look into events that defy explanation. In fact Linda Lael Miller asks you to take a leap of faith as we see the souls of two women, from two distinctively different times change places. One woman is in a coma with no hope of recovery. The other one is in labor. Both are Katherine's. Both face certain personal crisis. Only one will survive. The second Katherine is faced with learning much about the person she has basically taken the place of. She quickly learns that her new identity has earned quite a bit is distain. Not the most popular person it would seem. But Katherine feels up to the challenge after all she has been through.
"Store Bought Woman" is about answering an ad for a mail order bride only to discover that John the intended groom has left town and in his place is his brother Will. Will definitely considers himself the better since he is a good man with a ranch, kind to people and animals and only swears occasionally. Funny part is that it seems meeting with Bess has Will cussing a little more than usual. But then again there is nothing usual about these circumstances. Will is ready and willing to do right by Bess. But no matter how their relationship seems to be progressing Will has to be realistic. When the opportunity arises Bess will head back home. For Bess staying with this rough man wasn't what she envisioned for herself. They are just too different -- but the bigger question is -- are they compatible.
Last but not least is "Switch." This is another look into the relationship of twin sisters. Obviously estranged from one another for many years. And yet when Jamie receives a request from her twin Sara although quite odd and concerning Jamie can't find it in herself to say no. Sara needs a break from her life. Jamie is candidly looking for a little more adventure in her own. Becoming Sara for a month and living a more sumptuous life might be fun. Be careful what you wish for.
Learn more about Together
SUMMARY
For the first time in over ten years comes New York Times bestselling author Linda Lael Miller's breathtaking stories filled with the promise of love. Five unforgettable tales, Together in one volume...
Together…for a second chance at life and love—THAT OTHER KATHERINE
Together…when misdirected desire unexpectedly leads to lasting happiness—STORE-BOUGHT WOMAN
Together…as mistrust turns into steadfast devotion—THE SCENT OF SNOW
Together...a couple once torn apart by greed is now reunited by a vow of eternal love—IN
---
What do you think about this review?
Comments
No comments posted.

Registered users may leave comments.
Log in or register now!