"Fae investigator tracks the body-swapping dead"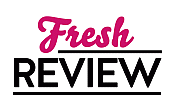 Reviewed by Make Kay
Posted July 23, 2017

Fantasy Urban | Romance Paranormal
GRAVE RANSOM is book 5 in the Alex Craft fantasy series by Kalayna Price. It feels like forever since I've read an Alex Craft book, although in refreshing my memory, book 4 was out in February of 2016, after a long hiatus from 2012. While GRAVE RANSOM starts right up where GRAVE VISIONS left off, I think newcomers to the series could start the series here without being too confused.
Alex is a Grave Witch, who can help people communicate with the dead. She and her partner run an investigative agency, and Alex also assists the police in their investigations when the dead must be questioned. Her lifestyle is teetering though, under the complicated weight of her recent discovery that she's not really human. Alex is now having to navigate being a fae, with all the tricky convolutions that her connection to Faerie entails. Even more interesting, Alex cannot only raise the dead, but she can also weave planes of reality together. GRAVE RANSOM continues to show us the toll that her planeweaver powers have on Alex, but it's still murky what that means for Alex and her future with the fae courts.
GRAVE RANSOM is a murder mystery with plenty of entertainingly gruesome victims and an underlying arcane magic that keeps the mystery oh so fun. We get a new over-the-top character as an independent agent from the Magical Crimes Investigations Bureau. She's like a magical female Rambo, and I wonder if she'll pop up again in future mysteries. Alex's love triangle that's been brewing for the last multiple books gets resolved in book 5, to my great relief. Price's GRAVE RANSOM is a diverting magical mystery set in an appealing urban fantasy world. I look forward to Alex's next adventure!
SUMMARY
In the thrilling new novel from USA Today bestselling author Kalayna Price, Alex Craft comes face-to-face with the walking deadÖ.
Grave witch Alex Craft is no stranger to the dead talking. She raises shades, works with ghosts, and is dating Death himself. But the dead walking? Thatís not supposed to happen. And yet reanimated corpses are committing crimes across Nekros City.
Alexís investigation leads her deep into a web of sinister magic. When Briar Darque of the Magical Crimes Investigation Bureau gets involved, Alex finds herself with an unexpected ally of sorts. But as the dead continue to rise and wreak havoc on the living, can she get to the soul of the matter in time?
---
What do you think about this review?
Comments
No comments posted.

Registered users may leave comments.
Log in or register now!